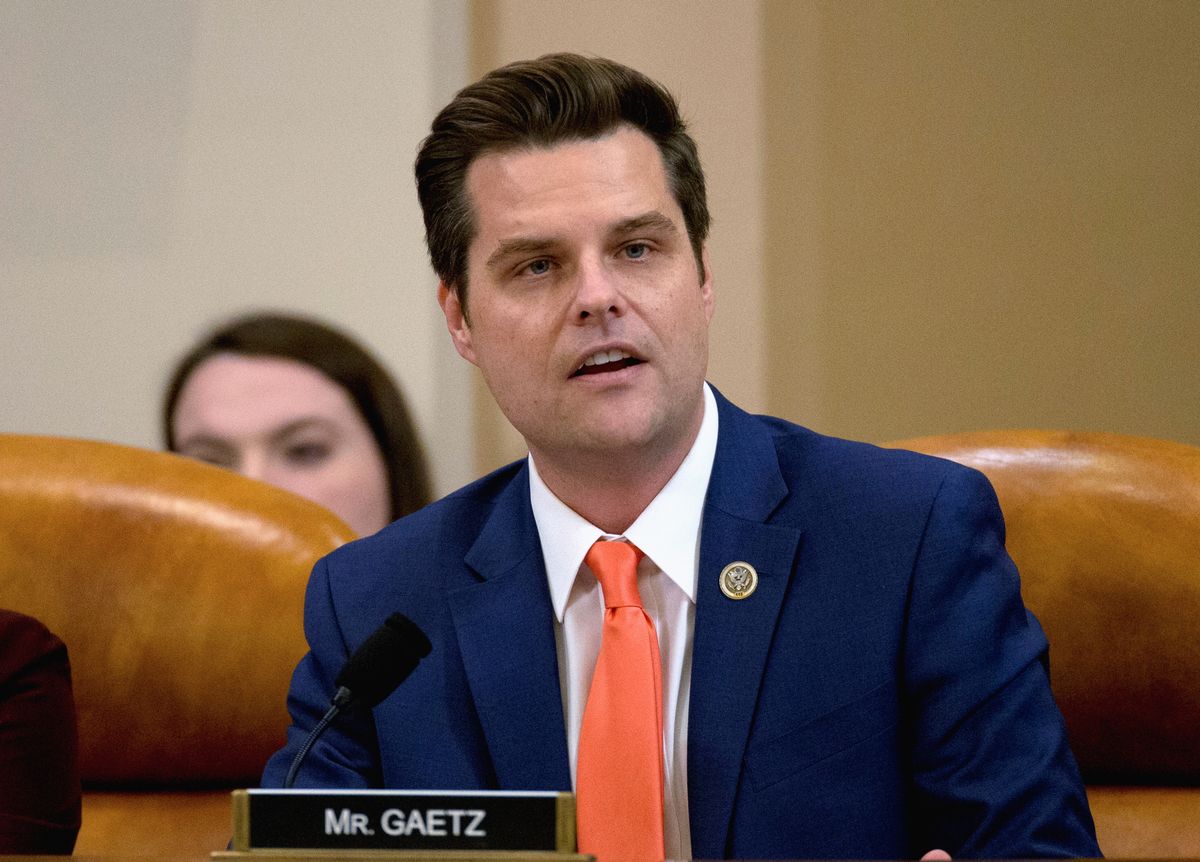 The Florida Democratic Party called on Monday for the "immediate" resignation of Republican Congressman Matt Gaetz , who is subject to an investigation for sex trafficking of minors , but the aforementioned stressed that he does not intend to go "anywhere" and that he is not "a monk" but "not a criminal either."
"I am going to fight like a demon for my representatives and for the country that I deeply love. You deserve no less, especially now," he wrote this Monday on Facebook. Gaetz, 38, a supporter of former President Donald Trump, said that "cycles of sex scandals in Washington are predictable and sex is especially potent in politics."
Since the newspaper The New York Times uncovered the investigation that weighs on Gaetz last week, he has affirmed that he is the victim of an extortion attempt and that his alleged involvement in sex trafficking is a "lie".
According to the newspaper, Gaetz is being investigated by the FBI to determine if he engaged in sex trafficking for allegedly having paid for trips to a 17-year-old girl with whom he allegedly had relationships in 2019.
A sex scandal stalks one of Trump's bulldogs in Congress
Florida Democrats said Monday that he "must resign immediately." "Although the results of the investigation into sex trafficking of minors are not yet known, we do have enough details to know that the congressman cannot continue to be an appropriate person nor can he be trusted to represent the interests of his constituents in the best way possible." , they affirm.
In addition, they mention that the revelations that emerged around Gaetz put "tragically" into perspective the fact that he was the only congressman to vote against the Law against human trafficking.In addition, Democrats wonder when Republican Senators Rick Scott and Marco Rubio, who represent the same state, will speak about the "disgraced" Congressman.
"His silence sounds at full volume," says the Florida Democratic Party in a statement in which it states that throughout his career Gaetz has created around him a "toxic and inappropriate work environment for women."
The Speaker of the House of Representatives, Democrat Nancy Pelosi, said last Thursday that if it is proven that this was the case, at least Gaetz should resign from the Judicial Committee and that in any case the Ethics Committee should take action on the matter.
CNN citing "multiple sources" said last week that Gaetz used to brag about his female conquests and to show photos of naked women to other members of Congress.