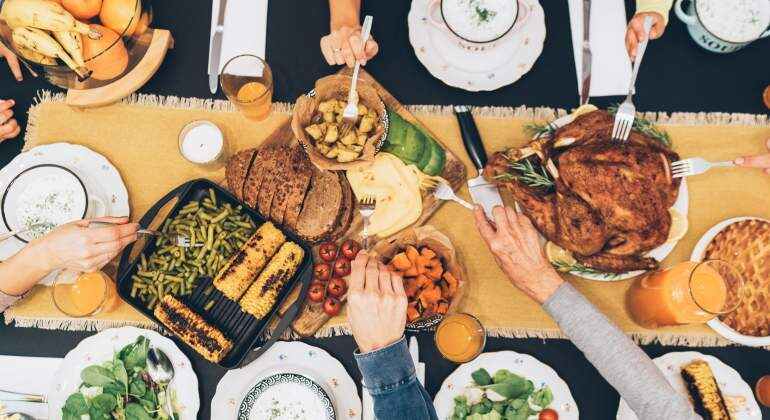 If there is something characteristic of Spanish culture in the Christmas festivities, it is the great lunches and dinners that are celebrated these days, with abundance on Christmas Eve, Christmas, New Year's Eve and New Year's . Banquets in style with family and friends and where there are very characteristic products such as lamb, sea bass or Iberian ham . All products that have experienced an increase in their price for this 2021, causing these purchases to be 8% more expensive than 365 days ago.
In constant review of all prices, the Organization of Consumers and Users (OCU) has focused this time on the foods most in demand as December 24, 25 and 31 and January 1 approach . Those items that are rarely bought throughout the year but that by this time are a whim … that this year will be more expensive.
What is the cheapest supermarket to do the Christmas shopping? And the best? The OCU thinks
What is the cheapest supermarket to do the Christmas shopping? And the best? The OCU thinks
In municipal markets, regional supermarkets and national hypermarkets of the eight large Spanish cities, the OCU has been analyzing up to 15 typical Christmas foods with which it can demonstrate that the price of these has increased.
In large part due to the rise in energy costs , as has been seen in other products, the increase is also due to the general increase in these items as Christmas approaches.
These are the products that have become more expensive
Thus, until it was found that before the Constitution bridge, when there was still a month to go before Christmas Eve, these products had already increased by 8% in general. With increases in 9 of the 15 foods analyzed, elvers are the undisputed king of this study with an increase in price of 53% ( 1,387 euros per kilo ).
The most expensive typical Christmas product on the list and also the one that rises the most in the last 365 days, although not in recent years. This first place corresponds to the sea ​​bream , which since 2015 has increased by 142%, reaching an average of 47.4 euros per kilo that it costs by 2021 (it has risen 15% compared to 2020).
In addition, among the most expensive items the OCU highlights the increase in clams (36% in the last year to stand at 22.8 euros on average), oysters (28%, with 27.8 euros) and lamb (22 %, with 18.4 euros). Sea bass, turkey, pineapple and Iberian ham are the other products that cost more during these days than a year ago.
Only five products lower their price compared to 2020
For their part, prawns have barely changed, while red cabbage, round veal, poularde, hake and barnacles are those that experience decreases in their price in the absence of a month before Christmas. The last two stand out, with decreases of 16 and 27%, respectively, to stand at 13 euros per kilo for fish and 50.6 euros for seafood.
Since 2015 only turkey has lowered its price compared to 2021
Finally, the OCU points out that most of these products are now more expensive than ever, with the respective prejudice that it represents for consumers. What's more, since 2015 only turkey has lowered its price compared to 2021, causing that making the purchase in the face of the Christmas festivities will suppose for this year another economic stick to the already damaged Spanish finances.