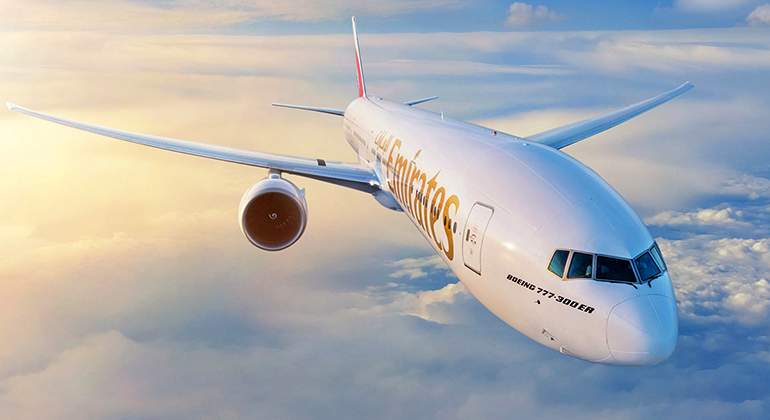 Emirates airline is crowned World Class Airline in the APEX Official Airline Ratings. It is the highest category of excellence based on the opinions of certified passengers about products and services, as well as health, safety and sustainability.
Emirates has become one of the first airlines to achieve this new category, the most important of the APEX Passenger Choice awards. In addition, Emirates has been renewed as a Five Star Airline by APEX, and achieved its fourth APEX Passenger Choice Awards for best Inflight Entertainment, at the APEX / IFSA Awards ceremony held annually by the Airlane Passenger Experience Association, the airline association. areas whose awards have become one of the most relevant in the industry. APEX Official Airline Ratings is the world's first rating program to rate airlines based entirely on certified passenger feedback on more than one million flights from nearly 600 airlines around the world.
Operating modern, fuel-efficient aircraft has always been central to Emirates' business model and is the airline's ongoing multi-million dollar commitment to passenger comfort and reducing its environmental impact. Emirates also has a comprehensive fuel efficiency program that actively researches and implements ways to reduce fuel consumption and emissions, wherever operationally feasible. At the recent Dubai Airshow, the airline signed an agreement with GE Aviation to develop a program in which an Emirates Boeing 777-300ER, powered by GE90 engines, will conduct a test flight using 100% sustainable aviation fuel ( SAF). Emirates is also a proud member of the Clean Skies for Tomorrow coalition,
COVID-19 travel medical coverage
Against the backdrop of the pandemic, Emirates led the industry in many initiatives to secure customers and build confidence in travel. These include: being the first to introduce free COVID-19 travel medical coverage for all customers, expediting refunds, offering generous waiver and change-booking policies, and helping your loyalty program members retain your status and your miles. In addition to improving hygiene protocols, Emirates has also launched several initiatives to improve health and safety, and facilitate customer travel, including: being the first airline to sign the IATA Travel Pass implementation in your entire global network,
Emirates' signature products and services continue to win over customers and deliver great experiences and value for travelers in all classes. Last month, the airline announced a major investment in a retrofit program that will see 105 of its modern wide-body aircraft equipped with its latest Premium Economy product, which has proven immensely popular since it was first introduced in January. 2020.