LATEST FROM

PR NEWS EDITOR
By Vanessa Mangru // SWNS NEWS COPY w/ VIDEO + INFOGRAPHIC If you enjoy a minty mojito (72%) or tart margarita (63%) on the beach, you...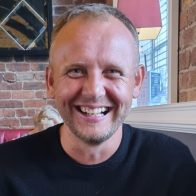 Sam Allcock is the founder of PR Fire. He helps small to medium-sized businesses land coverage in publications like BuzzFeed, Metro, The Huffington Post, and The Telegraph through smart press release distribution. Contact: Sam@prfire.com
Q&A with Mike Collins Mortgage, independent financial advisor We asked financial consultant Mike Collins all about the challenges still faced by the commercial property sector...
LATEST FROM

HOWLING MOON PR