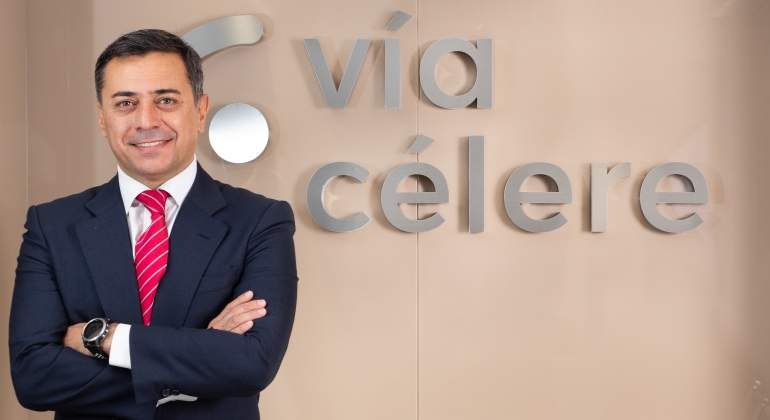 Vía Célere is committed to coliving . The developer has begun the construction of its first building for this community residential model . The property will be located in Malaga, in the Hacienda Cabello neighborhood, and represents another step in the diversification of its product portfolio after entering the Build to Rent market .
"At Vía Célere we are aware of the great residential demand that exists in our country and we are attentive to all the possibilities of modalities in the sector that help us offer society the best habitability solutions", says José Ortiz, territorial director of the area south. However, he also explains that the decision to build the building for coliving is " punctual for the moment and responds specifically to the needs of a city like Malaga , which has established itself as a talent attraction pole and has a Technology Park which plans to double in size in the coming years. "
The promoter explains that the coliving space will offer spacious rooms that will have a living room and a rest area . In the building, everything is designed so that the professionals who will temporarily reside in the city can live in a pleasant environment and share positive experiences with other people of their profile.
For this, multiple open spaces will be made available to residents such as meeting rooms and also areas dedicated to leisure , including some with kitchens. The building will also have a gym, laundry and cleaning service and a chillout area on the deck from which to enjoy views of the city.
"With this specific offer of services we want to offer a solution that makes the stay more pleasant for young professionals who still do not have ties to the city or family obligations , and who need to have different options to occupy their leisure time.
In addition, this new concept of coliving helps to generate a feeling of belonging to the people who inhabit it, and encourages the exchange of professional, leisure, sporting concerns or even something as simple as having company during meals ", explains the director territorial area of ​​the southern Vía Célere area.
Regarding sustainability criteria, the project will have a BREEAM sustainable construction certificate that ensures its energy efficiency. Likewise, facilities will be provided for its inhabitants that facilitate the least polluting methods of transport such as a charging point for electric cars and bicycle parking.