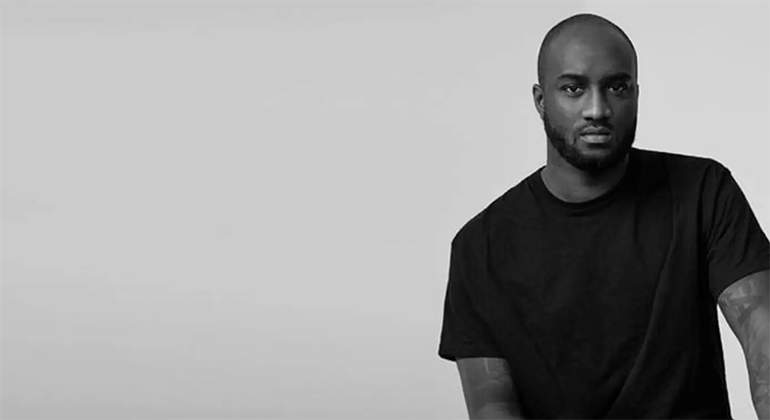 Louis Vitton pays tribute to Virgil Abloh in his latest show and fulfills the last will of the designer and his family: to present his creations to the Miami public to celebrate his creative genius, his life and his legacy.
The death of Virgil Abloh, a designer, a genius, a visionary, has shaken the fashion industry. Also to music and culture. The multifaceted male creative director of Louis Vuitton grew up surrounded by urban culture and hip-hop music that he always projected in his work ?? first at Fendi, then at Pyrex Vision, then at Off-White ??, renewing the vision of the world of the fashion and luxury.
The parade organized by the French maison in Miami to pay tribute to the former creative director of its men's collections until his death on November 28, showed the latest Abloh collections, presented virtually last June, and ten unpublished looks from the creative. In them is the strength of his legacy, his renewal commitment to men's fashion codes and to evolve the meaning of luxury to a higher status.
Billboards flooded the streets of Miami on November 30 with the announcement of a parade held in the evening at the Marine Stadium, with more than 15,000 spectators, attended by personalities from all walks, such as Silvia Venturini Fendi, Serena Williams , Kim Kardasian, Bella Hadid, Rihana, Maluma, Pharrell Williams or his friend Kanye West, whom he met while studying a master's degree in Architecture at the Illinois Institute of Technology, and they ended up becoming partners.
An architect, engineer, graphic artist, DJ, and one of the most charismatic figures in the world of fashion for the last decade, he was the right-hand man of Kanye West, creative director of Off-White (founded by him in 2013) and creative director. Of Louis Vuitton's men's line, the American, of Ghanaian origin, has left an indelible mark on the fashion industry, pop culture and the art world, breaking new ground in the fashion industry.
Their access to the world of fashion coincides with the opening of the world of luxury to new sectors, such as the younger generations, and with new approaches, such as diversity, inclusion, respect for minorities or sustainability.