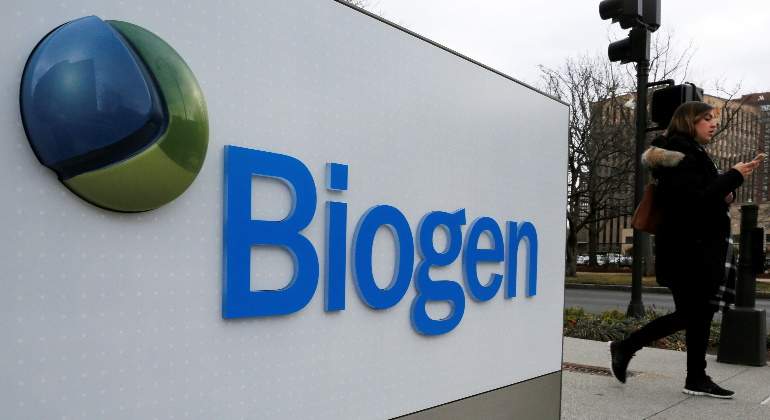 Big Pharma's stock prices are often marked by big announcements for revolutionary drugs and news about their research. If Biogen saw the face of the coin on June 7 rising 38% after obtaining the go-ahead to commercialize an Alzheimer's drug, the poor sales figures have cooled investors' spirits.
Thus, the company accumulates 8 trading sessions down – it has not yet closed a positive day so far this month -, highlighting the fall of 6.66% this Thursday . In total, the company leaves 13% in this bearish journey, which is equivalent to losing more than 6.6 billion dollars of market capitalization.
Despite this, its market value is still notably higher than the announcement of the drug in early June. Before this, Biogen traded around $ 270, and had been running in a parallel channel between $ 260 and $ 280 all year. The announcement of the approval of the Aduhelm, as they called the drug, pushed the shares above $ 400 , hitting intraday highs at $ 468.2 per share. This Friday, its shares closed at $ 299.81.
The CEO of Biogen, Michel Vounatsos, confessed this Thursday that "the launch is slower than we initially anticipated" , since only about 50 medical centers in the US have administered any dose of the drug, which has led the company to review its "already very low sales targets" for this year.
Suspicions about the approval process
The approval of the Aduhelm was not without controversy. When the Food and Drug Administration (FDA) gave the green light to its commercialization, several researchers questioned the data from clinical trials that Biogen used to obtain an expedited approval. In an unusual move, weeks later the FDA withdrew part of the prescription, which would no longer be for all Alzheimer's patients but only for those with mild cognitive impairment or mild dementia.
This controversy has led the US health care Medicare to study whether to cover the cost of the drug, which amounts to $ 56,000 annually . In this way, some medical centers do not administer it because they do not know if its cost will be reimbursed, others do not have the technical means to do so -in the form of infusions- and other doctors are skeptical with the results of the Aduhelm's investigations and their benefits for patients.
At the same time, US lawmakers are investigating whether the fast-track approval of the drug was the result of an alleged unofficial meeting of the company with a senior FDA official.
Wall Street estimated sales for the treatment of between $ 50 million and $ 60 million this year, and about $ 12 billion over the life of the patent.