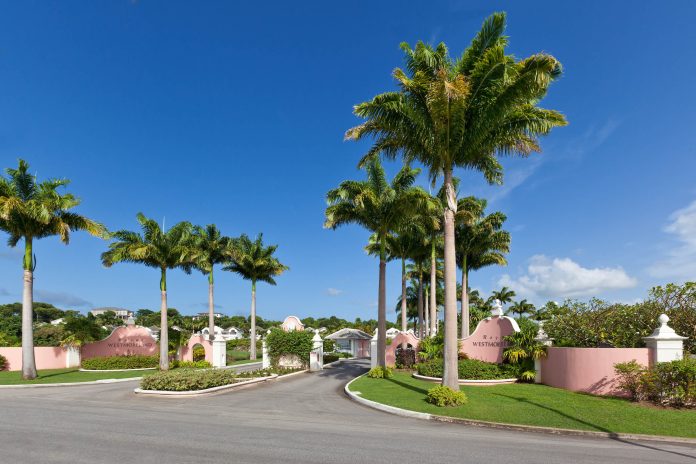 Barbados, the easternmost island in the Caribbean, is not only renowned for its pristine beaches and turquoise waters but also for its rich cultural and historical heritage. Steeped in colonial history and offering a captivating journey through time, the island boasts numerous sites that showcase its fascinating past. From the colonial charm of Bridgetown to the elegant plantation houses and insightful museums, here we look at some of its must-visit cultural and historical gems.
Bridgetown
As the capital city of Barbados and a UNESCO World Heritage Site, Bridgetown is a charismatic blend of British colonial architecture and Caribbean flair. Wander through the city centre and immerse yourself in its rich history, taking in impressive sites like St. Michael's Cathedral, the Parliament Buildings and the iconic Chamberlain Bridge. As you go, you'll also discover streets lined with charming shops and lively markets, where you can experience the local culture and cuisine.
St. Nicholas Abbey
Located in the parish of St. Peter, St. Nicholas Abbey is a splendid plantation house that offers an insight into Barbados' colonial past. This Jacobean-style mansion, dating back to the early 17th century, is a testament to the island's history. Inside, you can explore the beautifully preserved interiors adorned with antique furniture and historical artefacts and learn about the plantation's connection to the sugar industry. While there, don't forget to explore the picturesque surroundings and sample their award-winning rum, made on-site using traditional methods.
Barbados Museum and Historical Society
For a comprehensive understanding of Barbados' history, a visit to the Barbados Museum and Historical Society is a must. Housed in a former British military prison in the Garrison area of Bridgetown, this museum takes visitors on an enthralling journey through time. Explore exhibits that showcase Amerindian artefacts (Barbados' earliest settlers) and delve into the island's colonial past. Take time to explore the museum's surrounding gardens, too, where you'll find the iron statue of Bussa, an important figure in Barbados' fight for emancipation.
St. John's Parish Church
Located in the scenic parish of St. John, St. John's Parish Church is a testament to Barbados' religious heritage. This Anglican church, dating back to the 17th century, stands proudly on a cliff overlooking the Atlantic Ocean and has some striking Gothic architecture and intricate stained-glass windows. Outside, you can wander through the quaint churchyard, the final resting place of prominent Barbadians, including the legendary cricketer Sir Frank Worrell. There are also some breathtaking panoramic views of the coastline.
Sunbury Plantation House
Another plantation house that will take you back in time is Sunbury, a meticulously restored 18th-century house that offers a captivating glimpse into the island's history. This elegant mansion reflects the opulence of its past and you'll discover grand rooms, high-end period furniture, rare silverware and antique carriages. Afterwards, take a stroll through the tranquil gardens and visit the adjacent rum distillery, where you can learn about the rum-making process and savour their signature blends.
George Washington House
George Washington House, located in the Garrison area, is a Georgian period building with the distinction of being the place where the first President of the United States stayed as a young man. In fact, it's the only place he lived outside of America. Here you can discover exhibits that shed light on Washington's visit to Barbados and the impact the island had on his life and career.
Arlington House Museum
Situated in Speightstown, a charming coastal town in the parish of St. Peter, Arlington House Museum offers an immersive exploration of Barbados' cultural heritage. Housed in a restored 18th-century building, the museum showcases three distinct periods: the Amerindians, the sugar era and the early Speightstown community, when the town, then known as Little Bristol, was a thriving 17th-century port. The museum boasts interactive exhibits that bring each era to life and gives you a deeper appreciation of the island's rich history and cultural diversity.
Where to stay?
For those seeking unforgettable Barbados holidays, Royal Westmoreland is the ideal location. Nestled in the idyllic parish of St. James, this luxury, gated resort offers a host of amenities and impeccable service that make it a perfect choice for discerning travellers. The resort's luxurious villas, apartments, townhomes and golf cottages provide stylish, open-living accommodation, complete with private pools, dining terraces and stunning views of the Caribbean coastline. Guests have exclusive access to a world-class golf course, private beach club, tennis courts, fitness centre and fine dining, as well as a private chef service, housekeeper and a concierge that can arrange visits and transport to all the places mentioned above.
For more information visit Royal Westmoreland Holidays Page, or, if you are considering a Christmas visit, check out their Christmas Golf Cottage Special Offer.