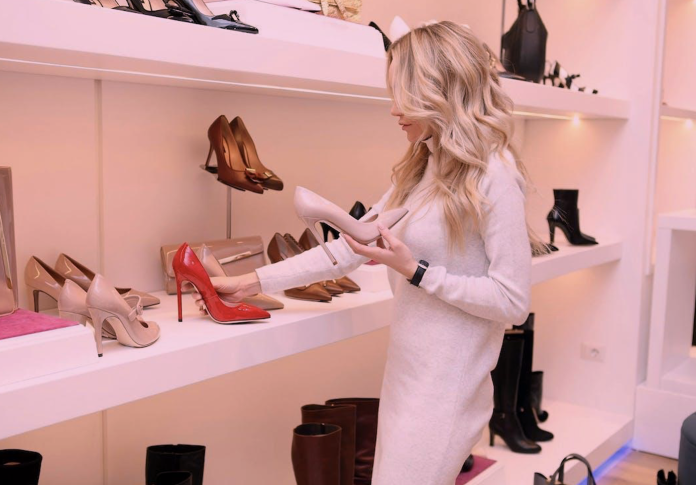 If you're looking for the best ways to make any outfit pop, whether it's for sports, the office, or simply your casual wear, shoes are the perfect way to add to any occasion. From your favorite exercise to your preferred occasion, you'll always need to wear shoes, so here are some things to consider for different activities:
Optimize comfort for sports
When it comes to your active activities, it's important to think about comfort. While a lot of people like to wear the trendiest shoes for their running or weightlifting, the reality is that what you really should be optimizing is your comfort.
While the latest New Balance tennis shoes may be to die for or Hoka running shoes may look like a piece of art, the reality is that what really matters are things like the arch support they provide if you need it and the pronation help that they offer.
Look for versatility
When it comes to your travel shoes, something to think about is comfort and versatility in the shoes that you choose. For example, you may be looking great in your outfits, but you also know that you may be walking a lot on your trip, so it's important to think about both comfort and style when choosing shoes that you'll be packing for your vacation.
Whether comfortable yet attractive shoes are ballet flats for you or you like a good platform shoe to match with dresses while feeling confident walking in them, pick the pairs that you love most for style and ease of use.
Consider norms for office wear
In some work environments, you may find that open-toed shoes are frowned upon. If that's the case for your workplace, think about how you can find shoes that are ideal for the summer while also ensuring that they look great with your office wear.
Some people like pointed-toe flats, while others prefer a good boot for the office. At the end of the day, what matters is that you're matching your work shoes to your office outfits. If you need a bit of style advice, don't be afraid to reach out to an image consultant who can help you choose the best options for your career and help you look the part of the job you have.
Casual shoes can be fun
If you like to have fun with your shoe wear, your casual looks are a great time to have your shoes shine. While you may wear more serious styles to the office, you can always let your personal expression shine through your shoes when it comes to your laid-back looks.
From colorful Converse shoes to punk rock boots, if you have a personal style that you adore but don't get to wear in your day-to-day office style, take time to put together the perfect looks for your casual affairs.
Put on your dancing shoes
If you're someone who loves to dance, this is a time when you want to take care of your shoes. You want to pick looks that make you stand out in a room while also being comfortable and reliable enough to let loose on the dance floor. In some types of dances, it's recommended to wear a certain style, such as salsa night.
However, a comfortable shoe is a must if you don't want to hurt yourself and want to show off your moves. So, when looking for shoes that are great for a night out where you'll be dancing, take time to make sure they look great with your outfits but also feel reliable enough for your dancing skills.
For any occasion, a good pair of shoes can have you looking incredible. Consider these ideas when shopping for shoes for different occasions, so you're always ready to stand out in any room.