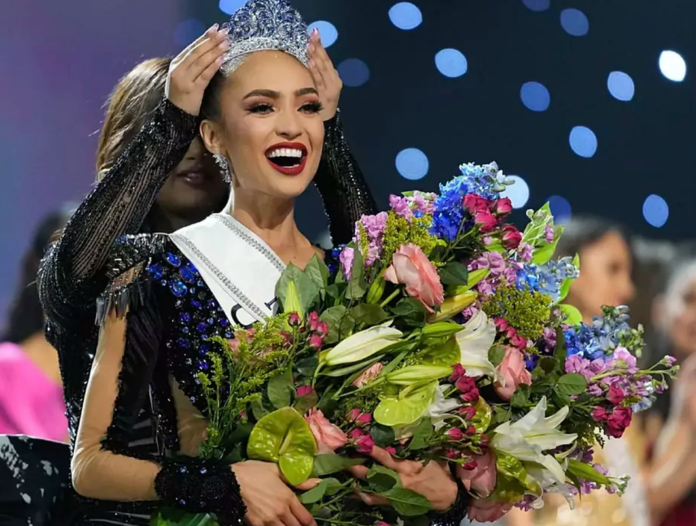 The excitement and anticipation for the 72nd annual Miss Universe competition are palpable as fans eagerly await the crowning of the next global beauty ambassador. Scheduled for November 18, 2023, this year's event promises to be a historic and groundbreaking spectacle. Hosted by an all-female team from El Salvador, the competition will be streamed on The Roku Channel and broadcasted in Spanish by Telemundo within the United States. Here's guide to watch where you can watch 2023 Miss universe live stream from Australia, New Zealand, United Kingdom plus 120 plus countries around the world.
What to Expect in Miss Universe 2023
This year's Miss Universe brings revolutionary changes, showcasing a commitment to progress and inclusivity. A remarkable lineup of 85 women will compete, representing their countries with pride and grace. Notably, Maria Camila Avella Montañez of Colombia and Michelle Cohn of Guatemala will break barriers as the first married mothers to compete in Miss Universe, redefining stereotypes and embracing diversity.
Additionally, Rikkie Valerie Kollé from the Netherlands and Marina Machete from Portugal will make history as the second and third transwomen to compete in Miss Universe. Pakistan will also make its debut with Erica Robin representing the nation, marking a significant moment in the pageant's history.
Event Details: Air Date, Time, and Streaming Platform
The Miss Universe 2023 pageant will air live from the José Adolfo Pineda Arena in San Salvador, El Salvador, on Saturday, Nov. 18, at 8 p.m. ET/5 p.m. PT. For viewers eager to witness the competition without leaving the comfort of their homes, NextMirror OTT provides an accessible streaming option.
Hosts, Performers, and Judges
The hosting duties for the 2023 Miss Universe pageant will be helmed by Jeannie Mai Jenkins and Olivia Culpo. Backstage correspondents include Miss Universe 2018 Catriona Gray and Zuri Hall. Notable judges include singer Mario Bautista, Carson Kressley, Halima Aden, Giselle Blondet, Dr. Connie Mariano, and influencer Avani Gregg.
The event's performer this year is the renowned John Legend, adding an extra layer of entertainment and glamour to the evening.
Reigning Miss Universe and Contestants
Miss USA R'Bonney Gabriel currently holds the prestigious title of Miss Universe. At the age of 29, she is ready to pass on the crown to her successor among the 80+ hopeful contestants from various corners of the globe. Countries such as Bahrain, Panama, Belgium, Poland, Russia, Puerto Rico, Singapore, and many others will compete, with Pakistan making its debut.
How to Watch Miss Universe 2023 in Australia, New Zealand plus anywhere

For those in Canada eager to catch the live stream of the 72nd Annual Miss Universe Competition 2023 without the need for cables or VPNs, NextMirror OTT offers a hassle-free, one-time payment option with no hidden charges. The platform ensures seamless access to the spectacular event, allowing viewers across the world to join in and witness the crowning of the next Miss Universe.