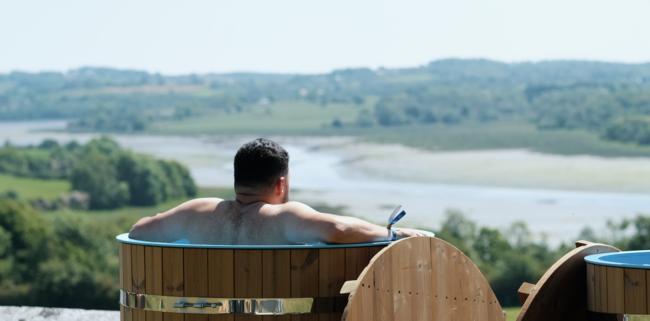 The picturesque village of Lawrenny, Pembrokeshire, will once again be the backdrop for The Big Retreat Festival, taking place from 24-27 May 2024. This four-day festival is an oasis of positivity and rejuvenation.
Lauded by previous attendees as a transformative event, The Big Retreat is unlike any other festival. As Amber Lort-Phillips, co-founder of the festival, explains, "The Big Retreat is a celebration of positivity, curiosity, and self-care. With 300 carefully curated experiences across 10 different areas, led by hundreds of instructors and artists, this festival really does have something for everyone and has been voted one of the top wellbeing and adventure festivals in the UK."
The festival's 2024 lineup includes musical performances from artists like Lucy Spraggan, The Feeling, Deco, Adwaith, and the Sunbirds, complemented by DJ sets from Gok Wan, Kimberly Wyatt, and DJ Mother Pukka.
Participants can engage in fitness and well-being sessions with renowned experts including Madeleine Shaw, Mr Motivator, Maude Hirst, Kate Rowe-Ham, Keris Louise, and Ravi Dixit.
The Talk Tent will feature inspirational talks from figures like Dr Alex George, Simon Ong, Gail Porter, Anna Whitehouse, and Baroness Susan Greenfield, along with a comedy night featuring Mel Owen and Lelia Navabi.
Culinary enthusiasts can enjoy sessions with Gaz Oakley, Kim Joy, and Kwoklyn Wan. Adventure activities like wild swimming and paddleboarding are also on offer, along with relaxation opportunities in the Woodland Spa.
This family-friendly festival offers various accommodation options, ensuring there's something for everyone.
With Amber noting, "Tickets are selling fast with over 50% already gone, so we're urging those interested to book quickly to make sure they don't miss out on a life-changing experience. See you in 2024!" – it's clear that The Big Retreat Festival is an event not to be missed.
Visit The Big Retreat website to book your tickets and join the celebration.