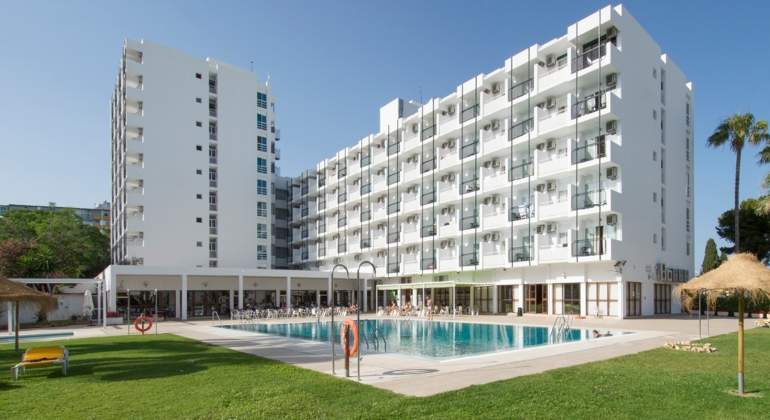 Navis Capital Desarrollo, a venture capital management company, has acquired the Hotel San Fermín, in the Malaga town of Benalmádena, owned by the Aguirre family. The transaction is part of the investment strategy of the manager under the name Atalaya Project , with which it will invest more than 160 million in vacation-type hotel assets . This project is being marketed throughout Spain through Andbank.
The hotel was built by the Aguirre family, owner of the asset since 1976 and whose last renovation was completed in the period 2016-2017. The property, with a 3-star category, has 10,655 m2 of constructed area distributed in two buildings, which includes 316 double rooms . In addition, it has 4,000 m2 of green areas and facilities that include two swimming pools, a tennis court, a bar, a restaurant and two car parks with a total of 62 spaces.
In accordance with its business model, and once the planned remodeling for the hotel has been undertaken, Navis will delegate the management of the accommodation to the operator THB Hotels, its partner in the management of the hotel business . THB was founded in the Balearic Islands in 1987 and currently manages 16 3 and 4 star holiday hotels located in Mallorca (10), Ibiza (3) and Lanzarote (3).
"It is a project where we will be able to create value for our investors in two ways: on the one hand, repositioning the asset through a significant investment in capex, and on the other, improving the hotel's operational management thanks to THB", says Beatriz Menéndez Valdés, Director of Investments at Navis.
The Aguirre family, until now the owner of the property, has been advised by Colliers and TeamOn , experts in corporate finance , investment and real estate transactions in the sale, while Deloitte has acted as advisor to the buyer.
"With this operation, the existing investment appetite for the hotel sector is further accentuated, encouraged by the improvement in tourism prospects, and in which the Costa del Sol continues to consolidate as a preferred investment destination in the holiday season. The first signs of recovery economic, together with the foreseeable opening of bank financing sources in the short / medium term, are generating new opportunities for investors who until now had adopted a more conservative position towards the sector ", comments Gonzalo Gutiérrez, director of the division of Hotels in Colliers