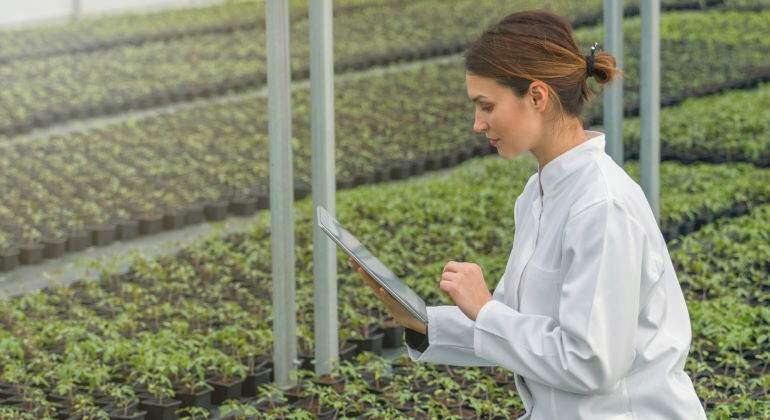 The ecological transition is expected to be one of the engines of employment in the coming years , something that, beyond the current Government's plans, is marked by the granting of aid from the European Union that prioritizes the commitment to new technologies and efficiency as one of the commitments.
In this context, the IDAE (Institute for the Diversification and Saving of Energy), has launched what so far is its largest public employment offer . A total of 95 positions and 8 job boards that will receive candidates for the call until September 29, 2021, only within a few days.
This body, attached to the Ministry for the Ecological Transition and the Demographic Challenge, currently has a staff of about 200 professionals.
What types of jobs are offered
These contracts are intended to strengthen its team before the implementation of the Recovery, Transformation and Resilience Plan (PRTR), designed by the Government and approved by the European Commission for the mobilization of European Next Generation EU funds.
The call, in turn, is divided into 8 bags of applications according to the area in which new professionals need to be recruited . Specifically, it deals with the areas of Energy, Project Management, Economic, Financial, IT, Legal, Human Resources and Information Management and Processing.
Therefore, among the profiles demanded are professionals from:
Engineering / Environmental Sciences
Economics / Finance / Business Administration and Management
Right
Labor Relations
Technical-scientific areas
SAP
Analysis of data
In these calls, closely linked to the process of ecological transition that the country is now facing, IDAE seeks both professionals with consolidated experience in the sector, as well as young professionals who start their professional careers and people who seek to recycle and specialize in one of the areas with the most future projection.
How to sign up for the call
The selection process will be carried out through the competition-opposition system. During the opposition phase, applicants will take general and specific written tests for each specialty , while in the competition phase the merits provided and demonstrated in each case will be assessed.
To sign up, until September 29, candidates must download a Word file from the organism's calls page that they must fill out.
Along with it, you must present ID, updated CV, a motivation letter, a copy of the title that is required according to the call as well as English if necessary.