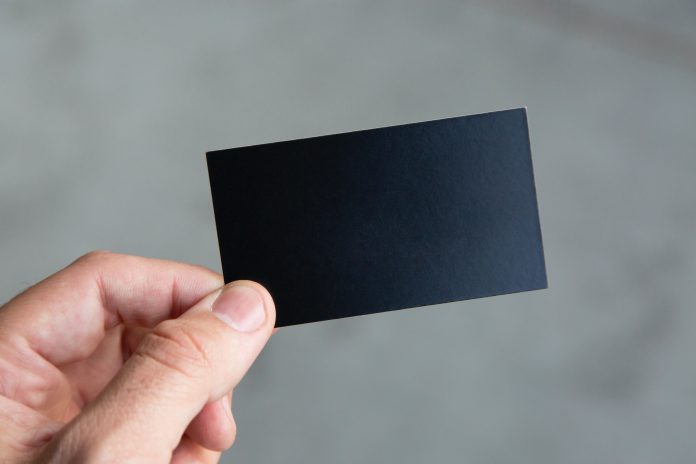 Business cards are a necessary tool for any business professional. They serve as a great way to introduce yourself to someone and leave a lasting impression, earning you a bunch of potential candidates. Business cards nowadays have become very versatile, coming in various sizes, shapes, and materials as bases. In this article, we will educate you on different types of business card options available so you can easily choose the one that fits your needs the best.
Standard Business Cards
Standard business cards are the most common type of business cards. They are typically rectangular, measuring 3.5 inches by 2 inches. They are often made of cardstock or paper that can be used to print on one or both sides, making them space savvy. Standard business cards are very affordable and can be used everywhere, hence is the first choice among people.
Folded Business Cards
Folded business cards are similar to standard business cards but have an additional fold in the middle, giving you twice the space for information. They are a good choice if you need to include more information without wanting to increase the size. Pick these types of cards if you wish to have that compact effect. They come in a plethora of shapes and sizes.
Square Business Cards
Square business cards are a modern, sleek-looking, and unique option for businesses looking to stand out. They are available in various sizes, the smallest ranging from 2 inches by 2 inches to standard ones 3.5 inches by 3.5 inches. Square business cards can be printed on one or both sides and look professional. In addition, you can make your premium business cards by customizing them.
Die-Cut Business Cards
Die-cut business cards are a creative and eye-catching option for businesses that want to make a style statement and can make great impressions. They can be cut into shapes, such as circles, stars, or even custom shapes that reflect your brand. Die-cut business cards are typically made of paper or cardstock and can be printed on both sides.
Plastic Business Cards
Plastic business cards are a durable and long-lasting option making you unforgettable even after years. They are typically made of PVC, just like your credit and debit cards, and can be written on both sides. In addition, plastic business cards can be transparent or opaque and can be designed to be waterproof and tear-resistant.
Metal Business Cards
Metal business cards are a premium option for businesses looking to make a high-end impression. They can be made of cheaper metals like stainless steel, copper, and aluminum or expensive materials like gold or silver. Metal business cards can be engraved or etched with your logo and contact information and are designed to be lightweight and durable.
Magnetic Business Cards
Magnetic business cards are a practical and valuable option for businesses that want their cards to be visible and easily accessible. They can be printed on paper or cardstock with a magnetic strip attached. In addition, magnetic business cards can be displayed on refrigerators or other metal surfaces and designed to be eye-catching and memorable.
Eco-Friendly Business Cards
Eco-friendly business cards are a sustainable and environmentally conscious option for and ease waste which causes pollution. They can be made of recycled paper or cardstock and printed with eco-friendly inks. In addition, eco-friendly business cards can be designed to show your brand's empathy toward the environment and your commitment to protecting it. This can help you attract consumers with similar ideals.
QR Code Business Cards
QR code business cards are a modern and innovative option for businesses that want to connect with customers online. They come with printed QR codes, which directly take them to your landing page to showcase your profile or portfolio. QR code business cards can be designed to be visually appealing and can be a great way to showcase your brand's digital presence.
Conclusion
Choosing the right type of business card is an important decision that can significantly impact your brand image and professional appearance. By considering the different types of business cards available, you can find the perfect card that meets your specific needs and goals. So, what are you waiting for? Pick up a type and style of business card you want to start leaving remarkable impressions on the people you meet.