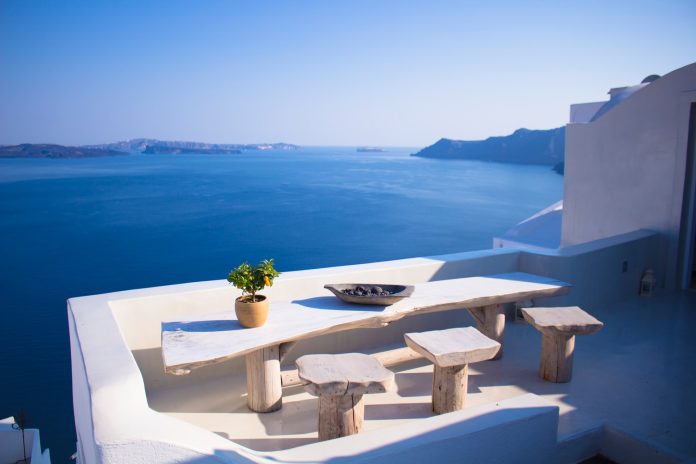 Portugal and Greece are two of the most affordable countries in Europe. They attract both residents and expats with their beautiful landscape, vibrant cities, delicious cuisine, and friendly locals.
The climate in both Portugal and Greece is another factor for people moving to Greece and Portugal. They offer a long and amazing history for travelers in every corner. The mild weather dominant in most of the year provides a comfortable lifestyle in both countries.
In this guide below, you'll be introduced to life in Portugal and Greece, including many factors like cost of living and healthcare. Let's begin with Portugal.
Living in Portugal
Living in Portugal is a great opportunity for many people. First of all, it's a very affordable country in terms of various services. In addition, the healthcare system is highly developed. Education is available in both states, private and international schools.
In addition, Portugal jobs for foreigners are available if you want to work as an expat. You may consider working remotely, too. Some popular Portugal jobs for foreigners include web developer, software engineer, architect, marketing manager, and receptionist.
Cost of Living
Both renting and buying a house are affordable in Portugal. Rents are a bit higher in big cities like Lisbon, Cascais, and Porto. Still, you can find a suitable one for your budget. On average, a couple can live in Portugal on a budget of €2,000. Depending on your location, the price can go up as well.
There are also some parts of the country that offer a very low cost of living. Coimbra, Braga, and Viseu are among these districts. Rental prices are usually between around €300 and €500 in these regions. Also, leisure activities and grocery shopping require less amount of money.
Buying a property is another option to consider while moving to Portugal. Furthermore, the property market is available for both Portuguese residents and expats or investors from all around the world. Different types of properties are available in many parts of the country from beaches to urban areas.
Education
Free education is available in Portugal for residents of the country. Private schools are also available at all levels including college. You can also find international schools offering different curricula like English or American.
Healthcare
Residents in Portugal can benefit from the state healthcare system called SNS. Private healthcare services are also available for all residents in Portugal. You can get these services in hospitals and clinics.
Social Life in Portugal
You'll see that living in Portugal is an enjoyable experience thanks to its friendly locals. Portuguese people especially welcoming to tourists and expats. The official language is Portuguese. However, you can find people speaking English as well. People in Portugal are outgoing, so you can see people on the streets or in restaurants having fun with their family or friends.
Portuguese Food
Fresh fruit and vegetable are abundant in Portugal thanks to the sunny weather. Portugal is also famous for seafood and fish. Usually, meat, potatoes, fish, and olive oil are available in a traditional Portuguese diet.
Public Transportation in Portugal
Luckily, you have several options when you want to travel inside Portugal. Bus, metro, and trains offer extensive lines throughout the country. You can also use a taxi or apps like Uber.
For further information about living in Portugal, check the site of Lisbongo.
Living in Greece
Like Portugal, Greece attracts people with a low cost of living and beautiful weather. The Mediterranean cuisine and the warm climate are additional attractions.
The Mediterranean diet in Greece is famous for its impact on the reduction of heart disease. In addition, the diet increases life expectancy as well.
Cost of living in Greece
Living in Greece is quite affordable in many areas. Even in Athens, the rent of a one-bedroom apartment is between €300 and €500. If you move further from the city center, you'll find cheaper rent prices. Three-bedroom apartments in the city center are around €500-€1000. If outside the city center, the rent drops to €400-€800. On average, utilities cost between €150 and €300.
Transportation
Public transportation is available in the city centers and towns in Greece. In Athens, there's a famous tram system connecting different neighborhoods. The monthly pass for public transportation is around €30 in Greece.
The Job Market in Greece
You can work in Greece as an expat, and this is what the government encourages. As for Greece jobs for foreigners, working as an English teacher is one popular option. The country is in need of such teachers, especially in some islands and suburban areas.
In Greece, the minimum wage is €758,33 monthly. If you already own your house and live as a family, you can get by with this amount.
Education
Between the ages of six and 16, education is compulsory in Greece.
Public and private institutions are available in the Greek education system. Most of the international schools in Greece are in Athens and Thessaloniki. The language of instruction is manifold, including English, German, French, and Japanese.
Healthcare
Greek residents and citizens can benefit from the free public healthcare system in Greece. You can benefit from public healthcare even if you're an expat or an unemployed individual. It's possible to find English-speaking professionals in big cities like Athens. However, be prepared that you may not encounter them in smaller areas like islands or small cities. In private healthcare institutions, you're more likely to find English-speaking staff.
For further information about life in Greece, check the site of Athenser.