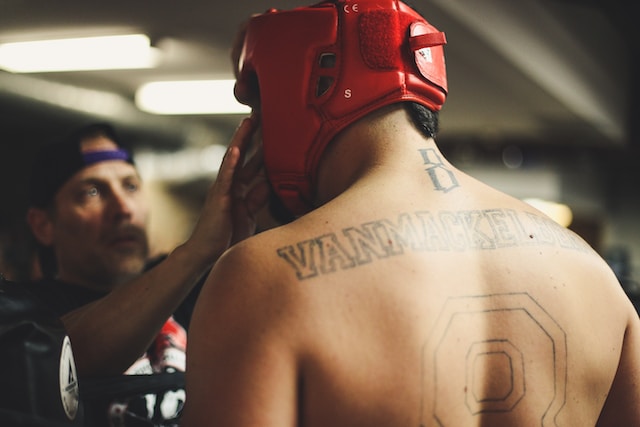 Upsets can happen at any time in the exhilarating and unpredictable world of mixed martial arts, leaving spectators startled and amazed. Over the years, the UFC has witnessed some historic upsets that will live on in the annals of MMA history. Let's take a deeper look at the top five most memorable UFC upsets.
These five upsets will live on in the memories of UFC fans forever, as a tribute to the sport's unpredictability and excitement. They remind us that anything can happen inside the octagon, regardless of rankings, records, or reputations. These astonishing comebacks are a testament to the competitors' tenacity, talent, and determination in the face of adversity:
Matt Serra Shocks the World (UFC 69):
In 2007, Georges St-Pierre was regarded as invincible in the welterweight division. Matt Serra, on the other hand, entered the octagon as a heavy underdog at UFC 69. Against all odds, Serra dethroned St-Pierre and claimed the UFC welterweight title with a spectacular first-round knockout. This incredible upset exemplified the real essence of MMA unpredictability.
Holly Holm Sends Ronda Rousey Crashing (UFC 193):
Ronda Rousey had taken over the MMA world, and her undefeated reign as women's bantamweight champion appeared unstoppable. Holly Holm, on the other hand, had other intentions for UFC 193. Holm stunned the entire sports world with a massive head kick that sent Rousey falling to the canvas, earning Rousey her first loss in MMA.
Anderson Silva vs. Chris Weidman I (UFC 162):
Anderson Silva, the famous middleweight champion, was recognized for his unrivaled striking ability and had built a record-breaking winning streak. At UFC 162, Chris Weidman, a strong but relatively unknown challenger, stepped up to meet Silva. Weidman took advantage of Silva's showboating antics, delivering a wonderfully timed left hook that ended Silva's reign and halted his remarkable winning run.
T.J. Dillashaw Shocks Renan Barao (UFC 173):
Renan Barao was widely regarded as one of the world's top pound-for-pound fighters, having not lost a bout in over nine years. T.J. Dillashaw entered the octagon as a big underdog against the apparently unstoppable champion at UFC 173. Dillashaw's lightning-fast movement, precision hitting, and unrelenting pressure, on the other hand, exhausted Barao, resulting in a fifth-round TKO. The victory of Dillashaw was a seismic upset that shook the bantamweight division to its core.
Nate Diaz Taps Out Conor McGregor (UFC 196):
Conor McGregor, the flashy and outspoken Irishman, was riding high on a wave of success and had established himself as one of the sport's biggest stars. Many anticipated McGregor to dominate again when he moved up to the welterweight class on short notice to face Nate Diaz at UFC 196. Diaz, on the other hand, withstood an early storm, demonstrating his tremendous endurance before securing a shocking second-round rear-naked choke that caused McGregor to tap out upsetting online betting. This surprising defeat demonstrated MMA's unpredictability and demonstrated that no fighter is unbeatable.
As the sport evolves and new contenders emerge, past upsets serve as a continual reminder that no fighter's reign is safe in the UFC, and the next huge upset might be just one punch or submission away. The appeal of these unexpected outcomes is what keeps fans on the edge of their seats, waiting for the next jaw-dropping upset that will go down in UFC history.
With UFC 291 taking place this weekend, will there be anther upset on the cards between Poirier vs Gaethje? Betway has Poirier priced as slight favourite at 4/5.