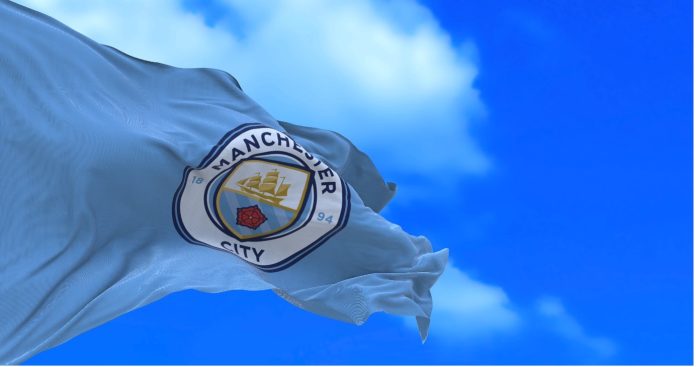 The Premier League season concluded in predictable fashion with Manchester City winning a third consecutive title in style under Pep Guardiola. The Spaniard has now guided his side to five of the last six titles available and had it not been for a dip in form throughout the 2019-20 season it could have very easily been a double hat-trick.
Simply put, the Sky Blues are the dominant force in England football at the time of writing. A side that is the definition of consistency, they regularly breach the 90-point mark which makes it so tough for teams to get within touching distance of them. While Arsenal looked like they would upset the football odds and finally end nearly two decades without a league title, City's spring form proved too much to deal with and despite being top of the table for over 90% of the campaign, defeat to Nottingham Forest at the City Ground ensured the ribbons remained Sky Blue for another year.
The Premier League now finds itself at a crossroads. With the likes of Erling Haaland and Kevin De Bruyne, City look like they still have years of breaking records left in them, but could anyone get close? There's a busy summer ahead as a lot of top sides in England enter their transitional phases, but it will certainly be interesting to see if there are any genuine contenders for City's crown next term. With that in mind, read on as we assess which teams could challenge Guardiola and co. in the Premier League winner odds.
Liverpool
Let's start with the only team that have salvaged a Premier League title from City since Chelsea won the league back in 2017 — Jurgen Klopp's Liverpool. The Reds were rampant throughout three separate title charges with City, and while they were bested on the final day twice, their 30-year wait for a title was well worth it as they picked up 99 points in a great campaign.
Liverpool have been the only side to consistently challenge Guardiola and while they were inconsistent this season, some departures look like they'll result in major changes to the line-up at Anfield, and Klopp's blend of experienced figures and youthful exuberance could be enough to get them back firing on all cylinders.
Arsenal
Mikel Arteta has done a great job as Arsenal boss so far and the only natural progression from challenging for the Premier League title is to go on and win it. The Gunners will have to balance their domestic campaign with a return to the Champions League for the first time in six years, and while they led the title race for large portions, they looked to have run out of steam towards the end.
Over the course of the last 10 games, they squandered consecutive 2-0 leads away to Liverpool and West Ham United, while failing to beat bottom-of-the-table Southampton before being outclassed by City at the Etihad. Arteta's side showed flashes of brilliance, but it's that consistency throughout the entirety of next year's campaign they need if they want to lift the title exactly 20 years on from the last.
Manchester United
Erik ten Hag's first Premier League season has been hard to measure. Take away any cup competitions and in the league United have achieved their goal of finishing in the top four, but on a number of occasions have shipped far too many points and been humiliated more than once. The Brentford game proved a turning point early in the season and after Casemiro's arrival United looked to have steadied themselves. But further drubbings 6-3 against City and 7-0 to Liverpool really put doubts on their credibility when challenging for the title.
If the Glazer family sell the club, Ten Hag will have plenty more money to continue rebuilding the squad and after spending over £200 million last year you get the sense the chequebook will be back out as the Dutchman looks to plaster over his leaky defence. Raphael Varane's injuries are a concern but if he and Bruno Fernandes can remain the team United have two leaders to plot a title race with. It's down to the rest of the side to pull their weight and put together a good run of games. If United start strong and avoid any big defeats they could be in contention.