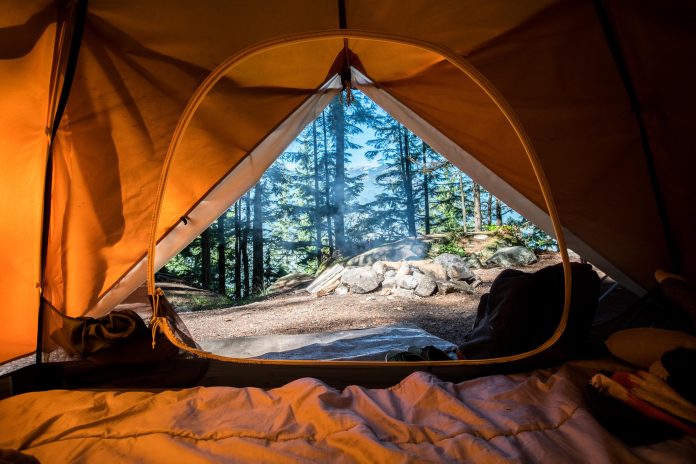 Holgates Silverdale holiday park has been crowned the AA Best Campsite and Caravan Park award for 2022/23, cementing its reputation as one of the best campsites in the UK. This prestigious accolade recognises exceptional quality and customer care, making it one of the most sought-after titles in the camping and caravan industry.
Located in an Area of Outstanding Natural Beauty on the Cumbria and Lancashire coastline, Holgates Silverdale holiday park boasts breathtaking views of Morecambe Bay. The park is situated in dense woodland near the Arnside Sands estuary, providing a peaceful and tranquil environment for guests to enjoy.
The park offers a variety of accommodation options, including static caravans, touring pitches, and glamping pods. Guests can also enjoy access to 5-star facilities, such as an indoor swimming pool, a state-of-the-art gym, and bowling lanes. Holgates Silverdale truly has something for everyone.
Holgates is a family-run business with campsites in Cumbria, Lancashire, and the Ribble Valley. The recent VisitEngland inspections have awarded all Holgates parks a 5-star rating, highlighting the high standards of cleanliness, maintenance, and customer service at all locations.
Holgates is known for its commitment to excellence, and the AA Best Campsite and Caravan Park award for 2022/23 is a testament to this dedication. Owner Michael Holgate says, "We strive to make sure our guests have an enjoyable stay. This award shows that we are doing just that and it's a testament to the team's hard work."
Silverdale holiday park is featured as a 5-star park in the AA Caravan and Camping Guide 2023 – the 55th edition of the best-selling camping companion. The guide provides a comprehensive list of the best campsites and caravan parks in the UK, making it an essential tool for anyone planning a camping or caravan holiday.
The AA Best Campsite and Caravan Park award for 2022/23 was judged by AA inspectors, who were impressed with the high standards of service, cleanliness, and overall quality of the Silverdale park. They also praised the range of activities, facilities, and accommodation on offer.
"We are thrilled to celebrate the UK's best campsites," says Simon Numphud, the managing director at AA Media. "This year's winners have demonstrated outstanding quality, high levels of customer care and fantastic facilities which meet customers' growing expectations."
As the AA Best Campsite and Caravan Park for 2022/23, Silverdale Holiday Park is sure to be a popular destination in the coming year. Book your stay today and experience the award-winning facilities, customer service, and natural beauty of Holgates Silverdale.
In conclusion, Holgates Silverdale offers a fantastic holiday experience for campers and caravanners alike. With its stunning location, exceptional facilities, and commitment to customer care, it's no wonder that it has been named the best campsite and caravan park for 2022/23. Book your stay today and discover why Holgates Silverdale is the best of the best.