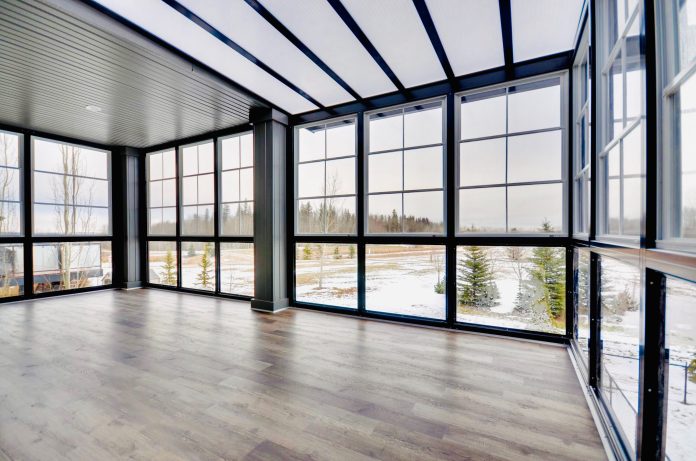 When choosing flooring for a commercial space, there are many factors to consider. From durability and maintenance to aesthetics, selecting the right type of flooring is essential in creating a welcoming environment that meets the needs of your business. To help you choose the best option for your commercial property, here is an overview of some of the most popular types of flooring available.
Carpet Tiles
Carpet tiles are an excellent choice for commercial spaces due to their ability to withstand high foot traffic and make cleaning easier. They help with acoustic insulation and come in a variety of colors and textures, allowing you to create distinct visual designs. Additionally, carpet tiles are easy to install and replace if needed.
Vinyl Sheet Flooring
Vinyl sheet flooring is another popular choice for commercial spaces due to its durability and resilience against moisture, stains and wear. It is also very affordable in comparison with other types of flooring materials, making it an attractive option for businesses on a budget. Vinyl flooring also comes in various styles and colors as well as slip-resistant finishes which provide added safety in busy environments.
Hardwood Flooring
Hardwood floors offer an attractive yet durable option for any commercial space. They can be easily cleaned with basic maintenance such as sweeping or mopping, making them convenient for high-traffic areas. While this type of flooring costs more up front than other materials, it typically lasts longer so the investment pays off over time.
Ceramic Tile
Ceramic tile is one of the most durable options on the market due to its resistance against water, scratches and fading from sunlight exposure. It also offers excellent acoustic insulation which makes it ideal for businesses that need sound dampening properties such as restaurants or music venues. Additionally, ceramic tile comes in a range of patterns and textures which can be used to create beautiful visuals throughout a space.
Choosing the right type of flooring for your commercial property involves careful consideration based on factors such as budget and maintenance needs. For more information on determining which type would work best for you, consult an experienced professional who can assess your particular requirements and provide guidance on finding the best solution for your business needs!
Conclusion
No matter what type of space you're looking to update, there are many types of flooring options available to suit your needs. From carpet tiles and vinyl sheet flooring to hardwood and ceramic tile, each option offers unique features to help make your commercial property look great while maintaining its durability. Consider factors such as budget, maintenance requirements and aesthetics when selecting the right type of flooring for your business so that you can create a welcoming space that meets all of your needs.