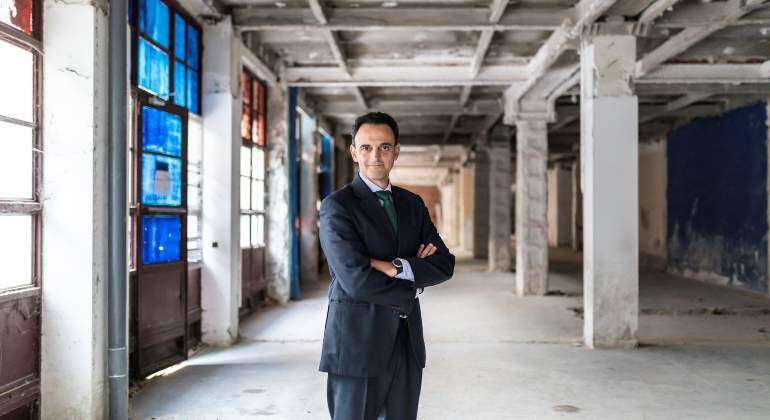 CBRE has signed the definitive agreement to acquire Bovis Spain and Portugal , a company specialized in multisectoral consulting and project management, including the current renovation of the Santiago Bernabéu, the Botín de Santander Center, the Repsol headquarters, the Mandarín hotel. Oriental, the Puerta del Hierro Hospital or the extension of T1 at El Prat Airport in Barcelona.
The operation, subject to prior administrative authorization granted by the Government of Spain, is expected to be complete in the fourth quarter of this year , as announced by CBRE.
After the process, Bovis will be integrated under the Project Management & Building Consultancy area of CBRE Iberia. Javier Martínez, director of Project Management at CBRE Spain, will take over as president of the new division . For his part, the current CEO of Bovis, Alberto de Frutos, will assume the role of CEO.
"The integration with CBRE is a huge step forward for Bovis and offers new opportunities for both our customers and our employees. As soon as the transaction is complete, we will pool our capabilities to strengthen our joint offering, drive exceptional results and provide solutions to our customers. clients in each of the real estate dimensions ", points out Alberto de Frutos, CEO of Bovis.
This purchase will allow CBRE to expand its access to sectors in which Bovis has extensive experience such as health, sports, pharmaceutical, data center, aeronautical, industrial, while consolidating its leadership in areas such as offices, retail, hotels. and residential.
"We look forward to working with our future Bovis colleagues at a time when asset transformation, for both occupants and investors, plays a key role. From now on we will be better positioned to accompany our clients on their path to success. development of more flexible buildings with more ambitious energy and sustainability standards ", explains Adolfo Ramírez-Escudero, President of CBRE Spain.
The relationship between the two firms dates back a year, during which time they have collaborated on joint strategic projects.