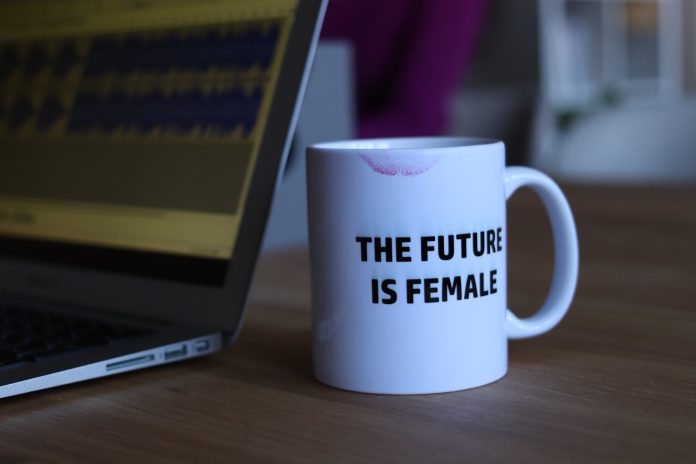 "Empowerment is not a destination but an ongoing journey of growth, challenges, and resilience. Today, I witness women not only vying for a seat at the table but also redefining the very structure of that table," stated Roberto Croci, Director of Value Creation & Transformation at the Public Investment Fund, as he looked forward to the highly anticipated 2nd Annual Middle East Women Leaders' Summit & Awards 2023.
The luxurious setting of Address Dubai Marina played host to esteemed dignitaries, excellencies, and experts from the region, all eagerly awaiting the unfolding events at this year's awards ceremony. This dazzling event, expertly organized by Verve Management, served as a tribute to and recognition of the exceptional achievements of women leaders in the Middle East. It spotlighted their contributions to various sectors and the wider community.
The 2nd Annual Middle East Women Leaders' Awards Gala buzzed with glamour as recipients and attendees were left enamored by the sense of gratitude and appreciation that filled the room – awarding distinguished leaders across the region for their stellar impressions over the years.
Presented below are the distinguished recipients from the 2nd Annual Middle East Women Leaders Awards Gala 2023;
1. Notable Women Empowerment Advocate – H.E. Sheikha Moaza Al Maktoum
2. Woman Leader in Performing Arts 2023 – Alia Al Neyadi – Emirati Ballerina
3. Millennial Leader Award – Ritika Bhandari – CHRO at Teleperformance
4. Leaving Behind a Footprint – H.E. Mona AlMoayyed – Managing Director at Y.K. Almoayyed & Sons
5. Best Organization Led by A Woman or Women – Mollie Powell – CEO at Pink Camel Recruitment
6. Breaking The Bias – Nayla Al Khaja – Executive Producer / Film Director at Nayla Al Khaja Films
7. Champions of Change – MAERSK
8. Best Gender Inclusive Company – Deriv
9. Woman Entrepreneur of The Year – Rajani Nalla – Founder & CEO at Trusity
10. Woman Icon of The Year – Aradhana Khowala – CEO | Chair of the Global Advisory Board at Aptamind partners | Red Sea Global
11. Woman Leader in Business – Mary Jane Al Mahdi – CEO at Prime Group of Companies
12. Voice of The Year – Sonia Ben Jaafar – CEO at Abdulla Al Ghurair Foundation
13. Woman CEO of The Year (PSU/PVT/GOVT) – Jing Wang – CEO at Sawa Group
14. Impactful Woman in The Middle East – H.E. Asma Al Fahim – Chairwoman at Abu Dhabi Businesswomen Council
An additional category recognized leading industry professionals across the region, under the accolade "Women Leaders in The Middle East 2023"
1. Marianna Bulbuc – CEO at Bizzmosis Group
2. Mariagrazi DeAngelis – General Manager, ME at Landor & Fitch
3. Daniela Baumann – Director at Global Woman Club Dubai & LOFT1 AG Switzerland
4. Nora Achmoui – Founder & Influencer at SHEEO
5. Shaheenoor Shah – CEO at Emireum
6. Jyoti Keshavan – CEO at Xanara Advisors
7. Nashwa Al Ruwaini – CEO at Pyramedia Group
8. Celine Gauthier-Darnis – EVP MENAT & APAC at Equativ
9. Panchali Mahendra – President at Atelier House Hospitality
10. Maya Marissa Malek Abdul Malek – CEO at Amanie Advisors
11. Shatha Al Suwaidi – Executive Director, Infrastructure Projects at Nakheel
12. Maryam Zaman – Partner, Head of Governance, Compliance and Internal Audit – Financial Services at KPMG Lower Gulf
13. Aseel Al Hamad – Founder & Design Director | Founder | Board Member at IDEGREE DESIGN |Steer Company | Saudi Arabia Representative of Women in Motorsport | Saudi Automobile & Motorcycle Federation | FIA Women in Motorsports Commission
14. Reema Mahajan – Founder of Indian Women in Dubai
The 2nd Annual Middle East Women Leaders' Awards Gala came to its impactful conclusion, supported by reputable organizations in the industry today; Lead Sponsor: Unilever, Silver Sponsors: MAERSK and PSA|BDP, Healthcare Partner: Sanofi, Luncheon Partner: Ethara, Fragrance Partner: Al Haramain, and Gift Partner: HZMER Jewelry.
This year's summit was organized by Verve Management. Verve Management is one of the UAE's leading business facilitation platforms, where the primary focus involves bringing together pioneers and professionals from all walks of the globe, under one roof. Verve Management strives to do exactly what your business needs; the team strongly believes in a sole purpose, which is to provide solutions that progress your company's production and performance.