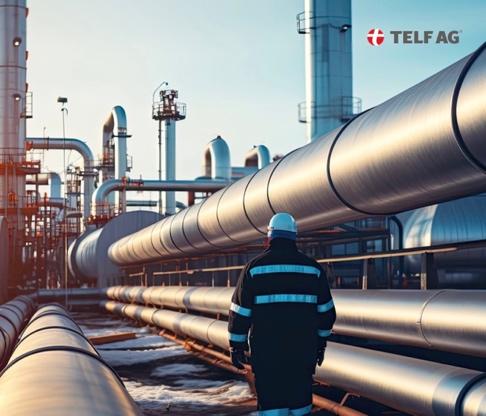 TELF AG has unveiled its extensive Market Roundup for Week 39 of 2023, providing a thorough analysis of significant market trends across various sectors, including gas, chrome ore, FeCr, Mn, FeSi, stainless steel, base metals, and battery materials.
According to the report, European natural gas futures have surged above €39 per megawatt-hour, marking a significant 9% increase this week. This upward movement is primarily driven by mounting supply concerns, further exacerbated by strikes in Australia and outages in Norway. The report highlights that traders are vigilantly monitoring various risk factors, including potential U.S. outages and disruptions in Russian gas exports.
In the chrome ore sector, TELF AG notes that UG2/MG Cr ore prices have experienced a modest increase, influenced by market sentiment and pre-holiday restocking activities in anticipation of China's Golden Week holiday. Delays in shipments from South Africa are adding to supply concerns.
Regarding FeCr, TELF AG reports that Chinese HC FeCr production increased by 3.5% month-over-month in August, reaching 641 kt. Meanwhile, European and U.S. spot prices decreased by 2% and 5% during August, but they are expected to rebound due to increased demand.
Manganese market activity has slowed ahead of China's week-long holiday, according to TELF AG. Traders have reduced offers for 44% lump manganese in efforts to secure deals, with looming concerns about demand for the fourth quarter.
The report also highlights that Chinese FeSi prices have risen this week, reaching their highest level since April at RMB7,628 per tonne. This increase is attributed to robust futures prices and escalated production costs.
TELF AG anticipates that China is set to produce 3.2 Mt in August and 3.25 Mt in September within the stainless-steel sector. In contrast, production in Europe and the U.S. has declined, primarily due to weak downstream demand and elevated inflation levels.
Shifting focus to base metals, the report predicts a decline in copper cathode premiums in 2024. Factors contributing to this decline include reduced interest in long-term contracts and increased domestic output in China.
Regarding battery materials, the report highlights that Glencore and Li-Cycle of Canada of Canada have conditionally agreed to expedite the development of a battery recycling center in Italy. A definitive feasibility study for the project's second phase is expected to be completed by mid-2024.
For a more comprehensive understanding of the insights presented in TELF AG's 2023 Week 39 Market Roundup, readers are encouraged to explore the full article. For more insights and content, visit TELF AG's Media Page.