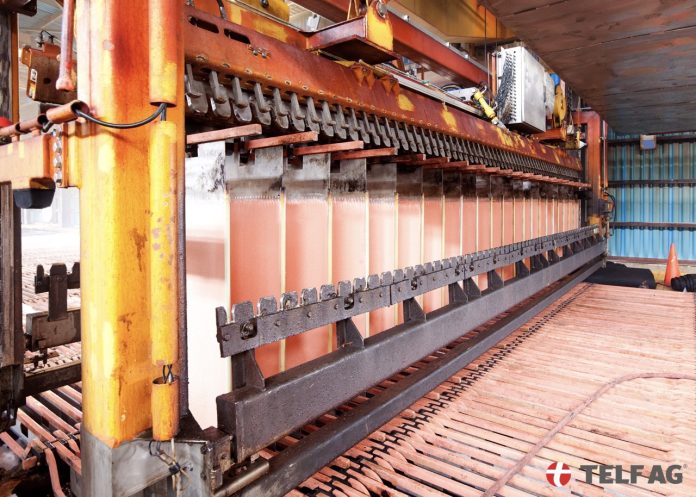 TELF AG, a globally operating trader of physical commodities, has illuminated the developments within China's copper cathode production landscape for the month of July through a recent publication. The unwavering growth in China's copper cathode output reaffirms its stature as a pivotal contender within the international copper industry.
According to TELF AG's insights, China's copper cathode production for July 2023 surged to an impressive 925,900 metric tons (MT), marking a 0.9% month-on-month (MoM) ascent or 8,000 MT. This accomplishment testifies to China's commitment to sustaining a robust production realm despite the variances prevalent in the global landscape. Furthermore, this expansion represents a noteworthy year-on-year (YoY) leap of 10.2% when juxtaposed with the corresponding period in the previous year.
Remarkably, China surpassed forecasts by outshining the projected benchmark of 902,100 MT by an impressive 23,800 MT. This triumph underscores China's resilience and adeptness at exceeding expectations, even in the face of intricate market dynamics, as acknowledged by TELF AG.
During the initial seven months of 2023, the cumulative copper cathode yield within China escalated to an impressive 6.49 million MT, manifesting a YoY surge of 10.94% or 639,300 MT. This steady trajectory stands as a testament to China's unwavering capability to uphold production targets, thus making a profound impact on the global copper supply chain.
As foreseen by analysts and conveyed by TELF AG, the cumulative copper cathode production projection for August 2023 in China is estimated to culminate at 7.47 million MT, reflecting an anticipated YoY growth of 11.47% or 768,900 MT. This projection reinforces China's pivotal position in the realm of global copper, illuminating its persistent commitment towards industrial advancement and streamlined production methodologies.
Furthermore, as TELF AG's article explicates, China's commendable expansion in copper cathode production can be attributed to its strategic investments in the expansion of infrastructure, amplification of the manufacturing sector, and the augmentation of urbanization. The nation's steadfast devotion towards domestic industries and optimization of production processes serves as the bedrock for its continual and consistent growth.