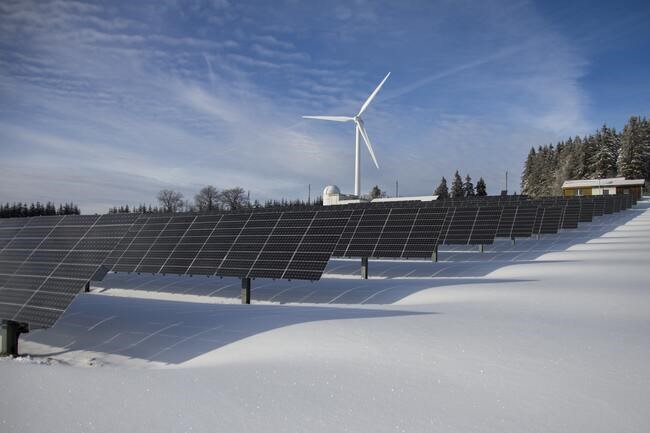 Amid the escalating urgency to combat the pressing challenges of climate change, QUEST Electrical, a prominent UK electrical contracting company, issues a compelling call to businesses, urging them to embrace their profound responsibility and emerge as pivotal drivers in the journey towards a Net Zero future. By championing sustainable practices and embracing state-of-the-art net zero solutions, businesses can wield substantial influence in the battle against climate change while securing a verdant and more resilient future for all.
Net Zero: An Imperative of Global Magnitude: Net Zero, characterised by a concerted effort to minimize greenhouse gas emissions to the utmost extent, is no longer a mere environmental catchphrase; rather, it epitomises an unequivocal global imperative, a vital mission to safeguard a sustainable planet for generations to come. The weight of scientific evidence unequivocally substantiates the imperative of limiting the global temperature increase to 1.5°C above pre-industrial levels, essential for averting the gravest impacts of climate change. With the Earth's temperature on the rise, the moment calls for immediate and decisive action.
A Pivotal Milestone on the Road to Net Zero: In alignment with the goals of the Paris Agreement, a compelling reduction of 45% in emissions must be achieved by 2030, with the ultimate milestone of Net Zero accomplished by 2050. This necessitates a sweeping transition to cleaner and more sustainable energy sources, alongside the adoption of innovative technologies to significantly curtail carbon emissions. Of all sectors, the energy domain, responsible for a substantial share of greenhouse gas emissions, assumes a pivotal role in propelling meaningful transformation. The replacement of polluting coal, gas, and oil-fired power with renewable energy sources, such as solar and wind, stands as a bedrock necessity for meeting these ambitious targets.
Prominent Businesses Champion the Call for Steadfast Leadership: The journey towards Net Zero demands a collective endeavor, a convergence of efforts from governments, industries, and businesses. In a recent joint letter from over 100 distinguished companies, including Tesco, BT, Centrica, SSE, M&S, Unilever, and Amazon, a resounding call echoes for resolute and unyielding leadership from the UK government to ensure the realization of the country's net zero objectives. These corporate behemoths stand poised to make significant investments in green initiatives, contingent upon wholehearted support and guidance from policymakers.
QUEST Electrical: Pioneering Net Zero Strategies: As a visionary electrical contracting company, QUEST Electrical strides at the forefront, offering bespoke net zero strategies to businesses across the UK. With a proven track record of implementing sustainable solutions, encompassing solar installations, LED lighting systems, voltage optimisation, power factor correction, and EV charging solutions, QUEST Electrical empowers businesses to shrink their carbon footprint and embrace a more sustainable future.
Andrew Wood, Managing Director at QUEST Electrical, shares, "We firmly believe that businesses wield a vital role in propelling the transition to a net-zero world. Through our comprehensive net zero strategies, we remain committed to empowering businesses to adopt sustainable practices and embrace their environmental responsibilities. Together, we forge a sustainable path towards a cleaner and more resilient future for all."
Enlist in the Net Zero Movement Today: QUEST Electrical issues an earnest call to businesses of all sizes and industries to join the resolute march towards Net Zero. By embracing responsibility and implementing sustainable practices, we collectively wield the power to make a tangible and enduring difference in safeguarding our planet for future generations. Together, let us chart a course towards a greener, more sustainable tomorrow.