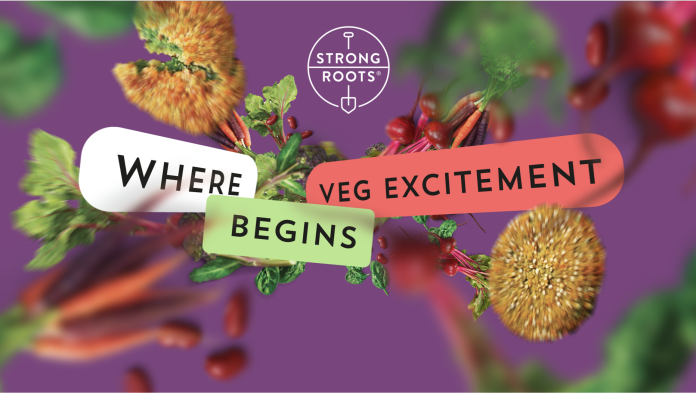 After a successful decade-long partnership building the McCain Foodservice Solutions business, Omne has been selected by McCain to launch the Strong Roots brand in the foodservice and hospitality sector.
Strong Roots is a rapidly-growing food brand that has gained a loyal customer base across Europe and the US. The brand is known for its high-quality, nutritious plant-based frozen food products and is on a mission to inspire people to incorporate more vegetables into their diets and promote positive change through sustainable practices.
In the foodservice industry, Strong Roots aims to bring excitement to menus with its 'veg-first' approach. To ensure that the brand introduces exciting and relevant menu ideas, Omne has partnered with menu and hospitality experts Egg Soldiers.
Omne and Egg Soldiers have collaborated on various culinary projects for clients in recent years. The Egg Soldiers team will support the launch by creating on-trend and profitable menu solutions using the Strong Roots range, enabling operators to quickly incorporate the products into their menus.
Mark Hodge, VP Marketing at McCain, explained the rationale behind choosing Omne for the launch, stating, "With McCain's recent investment in Strong Roots, it made perfect sense to entrust Omne with the task of introducing this exciting new brand to the foodservice and hospitality market. Omne has a proven track record of success, extensive knowledge of the market, and a creative and innovative approach."
Michael Gividen, CEO of Omne, expressed the agency's enthusiasm about the partnership, saying, "We are thrilled to collaborate with Strong Roots and establish the brand in the foodservice and hospitality sectors. It's a rare opportunity for us to work with clients from the ground up, defining the brand's focus and how it can bring value to operators' menus."
As Omne takes on the role of Strong Roots' foodservice marketing agency partner, both companies are poised to make a significant impact in the industry by promoting nutritious and sustainable plant-based food options.