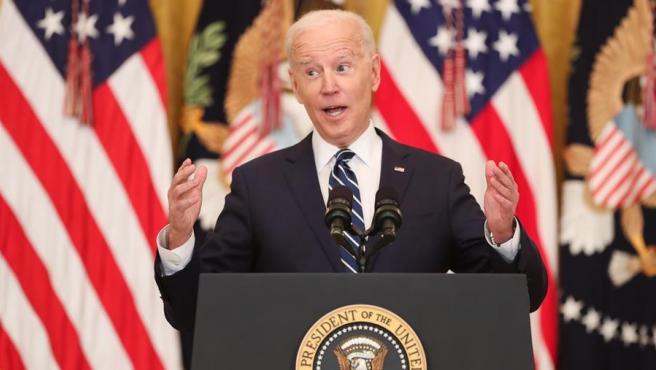 The United States Department of Defense has warned on Monday that it will defend its security interests in the Arctic against military activities and the construction of infrastructure by Russia. "Nobody is interested in the Arctic being militarized," Pentagon spokesman John Kirby stressed at a press conference on Monday, who assured that the United States follows "very closely" Russian activities.
"As the ice melts in the Arctic, new options are opening up for transit through it, and the natural barriers that Russia once relied on to protect its own interests there are also being removed," the department has warned.
He also noted that Russia seeks to "strengthen its security" through the "renovation of Soviet-era airfields, the expansion of its network of missile systems for air and coastal defense and the strengthening of its anti-access and anti-access capabilities. denial of areas ".
Books on racism and LGBT issues are the most censored in the US
Against this, Kirby has pointed out that the region is a "key terrain" and "vital" for US defense and has "a potential strategic corridor between the Indo-Pacific, Europe and the United States."
"We are committed to protecting our national security interests in the Arctic by maintaining a rules-based order in the region, particularly through our network of Arctic allies and partners who share the same interests as us," added the Pentagon spokesman.
The United States has three goals in the zone, "to defend the homeland, ensure common areas remain free and open, and compete when necessary to maintain a favorable regional balance of power," according to the Department's 2019 Arctic Strategy report. defense.
"Strategic competitors may engage in malicious or coercive activities in the Arctic in order to further their objectives. The Department of Defense must be prepared to protect the national security interests of the United States by taking appropriate actions in the Arctic as part of maintaining of favorable balances of power in the Indo-Pacific and Europe ", collects the same document.
The warning from the United States comes after CNN released images on Monday showing the increase in the Russian military presence in the Arctic. According to the outlet, weapons experts and US officials have expressed concern about a "super weapon" from the Eurasian country, the 'Poseidon 2M39' torpedo , which is powered by a nuclear reactor and designed to sneak past coastal defenses, such as the from the United States.
As reported by CNN, satellite images detail a severe accumulation of Russian military bases and equipment on the Arctic coast, along with underground storage facilities for the 'Poseidon 2M39' and other high-tech weapons.