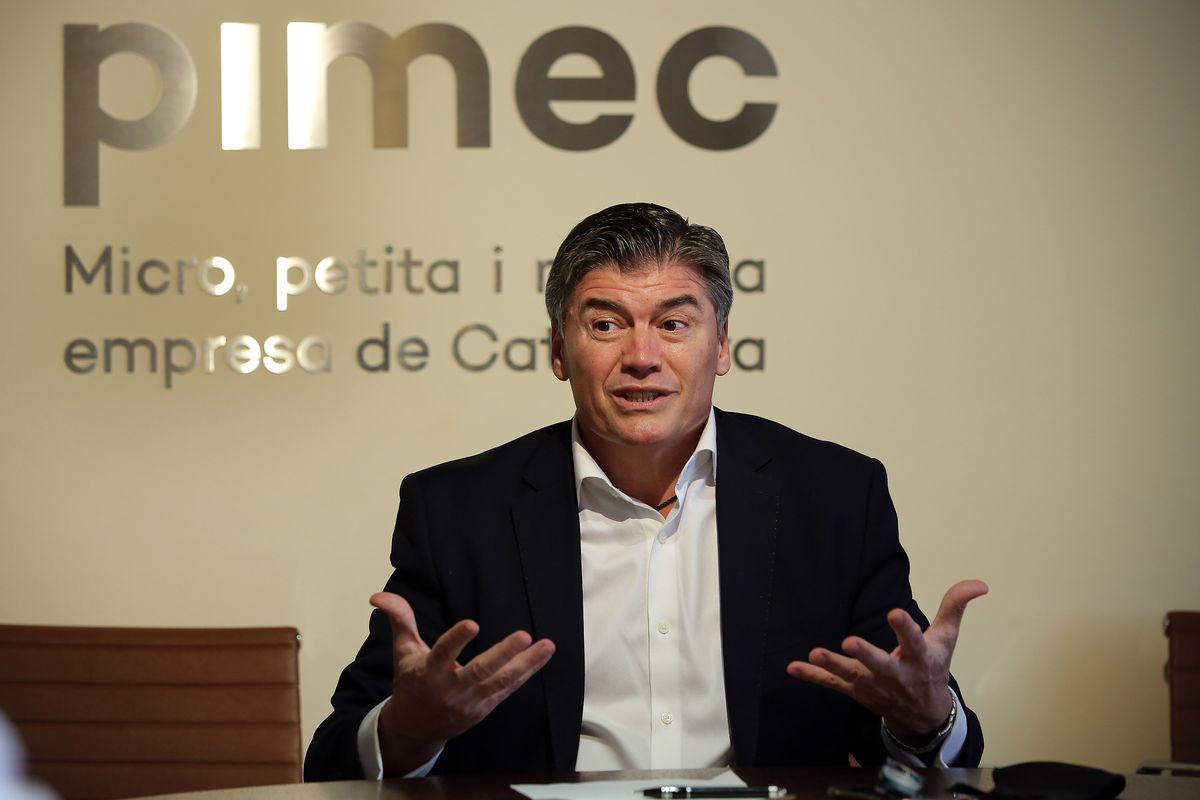 The president of Pimec , Antoni Cañete , has demanded that the Congress of Deputies work to establish a sanctioning regime for large companies that pay outside the legal period of 60 days and that these companies are not allowed to access European recovery funds .
Cañete has called on the representatives of the parliamentary groups, as he did at the beginning of the crisis , "that European aid to companies be conditioned on compliance with the legislation against late payment , since this condition would inject more than 100,000 million of liquidity into SMEs and freelancers, as well as ICO credits and without country-company risk ".
The manager has participated this Tuesday in the Commission of Industry, Commerce and Tourism of the Lower Chamber to report on how to face the recovery after the pandemic and how the 'Next Generation' funds should be distributed.
Cañete has ensured that the listed companies are charging within 68 days – also outside the legal period – and are paying at 193 days, which causes 80,000 million euros outside this period "when they have access to financing and have increased their liquidity by 25% ".
For their part, the companies that are part of the Ibex 35 charge in 64 days and pay in 183 days, with invoices pending payment and after the deadline for a value of 56,000 million euros , as he has assured. He has asked that after his appearance, a bill be made that prevents large companies from accessing European funds that are not up-to-date with their suppliers "without tricks or traps."
After the interventions of the political parties, who have asked about the most urgent measures, Cañete has demanded that "tomorrow the sanctioning regime be approved", which would allow saving jobs and a part of the economy, he added.
Cañete has warned that the payment chain is being broken and that if this happens, the Spanish economy "will sink like a house of cards" and recalled that the European Union is urging Spain to legislate in order to put an end to it. which he has described as a scourge.
Chained extensions
Likewise, he has assured that it is "inexplicable" that the taking into account of the law was approved in September unanimously and that to date, it has not been approved after chaining extensions . These measures would allow a significant injection of capital into the Spanish economy, he pointed out, which would mean the salvation of companies and jobs.
Cañete has assured that SMEs and freelancers are drowning in the middle of the ocean and that they are being asked to wait for a large ship that will allow them to save themselves and live well, to which he has pleaded: "Throw us a life preserver, bring us a 'Zodiacs', because if we have to wait for those aid, we are going to drown ".
The president of Pimec has demanded that political representatives work to accelerate and diversify the vaccination process since "it is the best prevention" in the face of new restrictions and has ensured that current vaccination levels are unacceptable.
For this reason, he has asked that if the European Union fails to meet its objectives, Spain use its drug agency to approve vaccines "such as the Russian, Korean or Chinese" and has demanded that geopolitics be abandoned to save welfare, health and the economy.
He has also demanded that the private sector such as the pharmacy network or the prevention services of companies be used to speed up the vaccination process. Cañete has warned about the solvency problem that companies have and has assured that "it is necessary to extend direct aid, restructure debt and reinforce the capital of companies."
In this sense, he has criticized that the SME recapitalization fund has 1,000 million euros, when the one approved for large companies is 10,000 million.