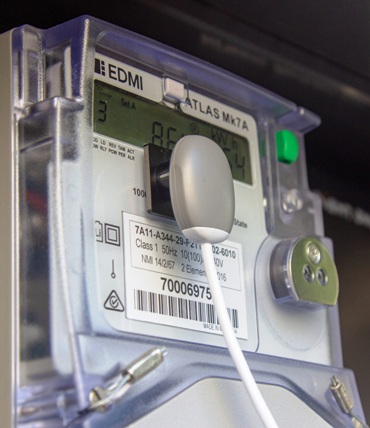 The availability of electricity can be gauged (as it can for all other goods and services) by differential pricing, also known as 'time of use' (TOU), 'time-variant' or 'flexible' pricing.  If you want to save money on your electricity bill, you can either choose to use more it during low price periods or make the conscious decision to pay more for it when you really need it.
This principle has long been used in off-peak tariffs, where consumers consent to having limits placed on when their water heaters or other devices can operate in return for a cheaper tariff.
In-home display energy use monitor (or IHD) give a visual indication of how much energy the home is using and/or what it is costing at any given time. Most of us never go near our electricity meters, so we cannot easily see how quickly the registers or the numbers on the display are changing.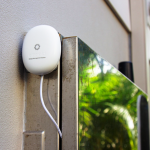 Even if you could, it would still be difficult to work out how much electricity you are using, how much it is costing and whether it is more or less than it was an hour ago, a week or a year ago. On a TOU tariff, it is not always easy to remember when one price period stops and the next one starts.
What In-home display energy monitor can do?
IHDs can bring all this information inside your home, or onto your computer and mobile phone, in a form that is easy to understand. The simplest IHDs just indicate, with coloured lights or symbols, whether you are in a high, medium or low price period, to help you decide whether to run high-load appliances such as vacuum cleaners. An IHD of this type needs to know only the clock time and TOU tariff schedule, which can be pre-programmed.
Emerald Electricity Advisor connects directly to your in-home smart electricity meter, and sends data directly to your phone or chosen device, tracking and reporting on your real-time electricity usage.
Emerald EMS is a connected home device that automatically alerts homeowners when electricity is wasted, highlights time-of-use rates, and informs when appliances need attention. Reads electricity kWh usage from the meter impulse rate. Customer receives data to emerald EMS app on their phone or device. Connection between Electricity Advisor and emerald EMS is via long-range Bluetooth.
Emerald EMS accurately monitors and tracks property electricity usage. Allows customers to budget electricity spend and identify energy wastage. Goal is to reduce electricity bills, save money. All data is encrypted and strictly secured.
How to claim your free In-home display (IHD)?
We will arrange for an accredited provider (under the VEU scheme) to install an Electricity Advisor (worth $59.99) into your property. Rest assured, there will be no charge for the product or the installation — it is completely FREE.
Why is Electricity Advisor Available For FREE?
The Victorian government energy upgrades scheme (VEU) provides support to all Victorian households with the installation and upgrade of energy efficient technology to help reduce energy costs and greenhouse emissions. Emerald Electricity Advisor is a VEU approved product, and can therefore be installed for FREE. Unlock the benefits of the emerald EMS app with an Electricity Advisor to monitor your property's energy usage, tariff times and electricity usage costs. Saving you electricity and money!
DIY installation: no need for an electrician
In-app visual energy use graphics & data
Weekly reports
Set an energy budget
Receive high usage alerts
Check real-time energy consumption, with daily, weekly, and monthly comparison data.
Cut costs by creating your own personalised energy budget.
Receive regular reports with detailed energy usage pattern information. See real-time energy data and personalised tips and insights, and gain access to more intel like energy spike alerts, seeing always-on usage, peak electricity usage times and more.
Through emerald EMS Smart Actions, you can sync your home to suit your schedule and household commitments. Heat up or cool down the house or turn on the lights at specific times, on your commute, when sensors are activated, or while you are on holiday. Add your renewables energy sources to emerald EMS. Track energy generation, like solar, and pathways to plug it back into the grid or charge an in-home battery.
In-home display installation under the VEU scheme
Victorian Energy Upgrades can help you save money on upgrade costs, reduce your energy bills and help the environment. In-home displays make it possible for you to monitor and check your household energy use by showing the data from your smart meter. An in-home display means you can monitor your electricity use as it occurs. The product can help you understand and manage your energy use and reduce energy costs.
The Victorian Government is committed to helping Victorian households and businesses reduce their energy costs. We are helping you receive rebates or discounts through businesses accredited under the program (Accredited Providers) for installing in-home displays through the Victorian Energy Upgrades program. All Victorians are eligible to participate in this progam.