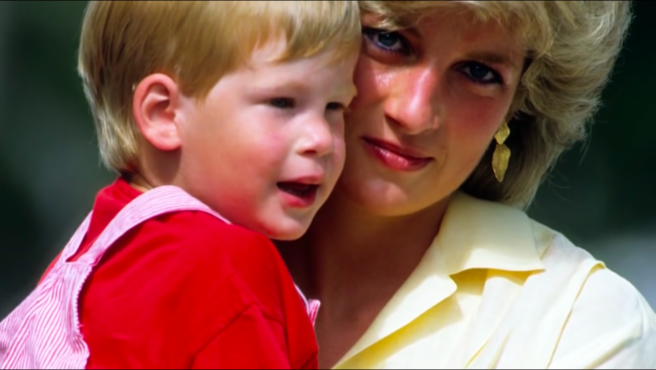 The interview that the Duke and Duchess of Sussex gave to Oprah Winfrey continues to upset all those involved, all the media and all fans of the crown's goings-on. The last has been Jaime Peñafiel, who, to no one's surprise, has attacked Meghan Markle .
But there is a fact that seemed to be buried by the enormous amount of information that both the ex-actress and Prince Harry aired and that is when the latter said: "I have what my mother left me and without that money we would not have been able to do this."
The Duchess of Sussex, Meghan Markle, assured the American presenter Oprah Winfrey that certain members of the British royal family expressed doubts about the skin color that her first child would have with Prince Harry, revealed that, during that pregnancy, she had suicidal thoughts and She claimed that the Royal Household refused to help her.
"In the months that I was pregnant, there were … concerns and conversations about how dark her skin could be when she was born," Meghan said. The Duchess said that those alleged racist comments were made in "conversations that the family had" with Harry, but refused to identify those who made them, stating that "that would be very harmful to them."
When he later joined the interview,
QAnon's latest theory holds that the Duke and Duchess of Sussex's interview with Oprah Winfrey was done by computer.
It is well known that it was in the spring of 2020, about two and a half months after Sussexit was announced and coinciding with the official departure of the marriage from the British Royal House, when they stopped receiving financial support from Buckingham Palace .
However, as Vanitatis points out , since that moment Meghan and Harry have not only led a comfortable life given their privileged social class, but have also had a multitude of expenses that add up to an amount that many families will never see in their entire lives.
We are talking about almost 20 million dollars, about 16.8 million euros, that have gone into reforming Frogmore Cottage (something to which they committed to Elizabeth II), which has cost almost 3 million euros; their new home in Santa Barbara, Los Angeles, which cost them about 12 million euros ; and to all this we must add what they have spent on security, which they hire through a very well-known (and therefore not very cheap) private company. To this we must add the day to day, but that is simply impossible to calculate.
Well, having said that, you have to know that the marriage's current account has not been in excessive danger. It is estimated that they have about 35 million euros, something that comes mostly from Harry, although it is likely that Meghan contributed a figure close to 4 and a half million due to her work on television.
The rest, the part of Elizabeth II's grandson , comes from three sources: the first is the annual allowance that Harry has been receiving since he became an active member of the royal family and that he has given him, one hundred percent, to save what you wanted.
The second is the inheritance left by his great-grandmother, the Queen Mother, when she passed away , and which would amount to about 16.5 million euros to be shared with her brother, Prince William , although it is likely that he would have left most of it to Harry since he will receive in due course the economic benefits of being king; and the third part, the one that concerns us: the inheritance of Diana of Wales.
Lady Di left, according to what has been published, about 12 million euros (10 million pounds) in a trust until her children reached 30 years of age, so the prince could have accessed it 6 years ago. All this would add up to the 35 million euros we were talking about, although it is true that Meghan and Harry have considered it insufficient and hence their millionaire contracts with Netflix and Spotify.
A new look
It should also be added that a day after the CBS broadcast of the interview, Misan Harriman, the photographer who took the famous photograph with which they announced Meghan's new pregnancy , shared another snapshot of the session he took in the garden of the mansion in Montecito, California ( although he was almost 6,000 miles away).
In it Meghan appears wearing a completely different dress (it is no longer white, but floral) while Harry hugs her from behind and she holds little Archie in her arms. Again in black and white , the photographer wrote in the caption: "What wonderful news to celebrate International Women's Day! Congratulations to my friends and welcome to Daddy's Girls Club."