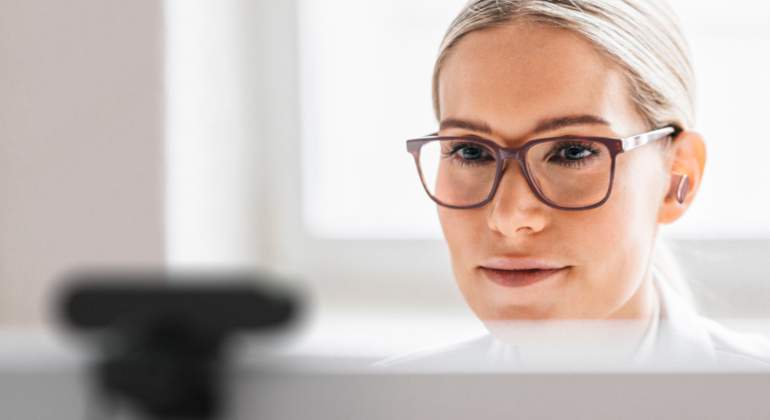 Logitech has introduced two new headphones in its Zone range, the Zone True Wireless and the Zone Wired Earbuds, the first of their kind designed for video conferencing.
Few markets have received as much attention in recent years as "True Wireless" headphones; Just in the last two months, at elEconomista.es we have been able to test various models , each with its strengths and weaknesses. But most focus on offering a good music listening experience and especially offering active noise cancellation.
These tried-and-true headphones accomplish the impossible – open and noise-canceling
On the other hand, the new Logitech Zone are not so designed to listen to music, but to work.They are the answer to a growing demand for hybrid jobs, in which the office is gradually replaced or complemented by work at home.
In these environments, video calls are the primary method of connecting with the rest of the workforce, whether through Zoom, Microsoft Teams, or Google Meet.
The new Logitech range is aimed exactly at this type of user. The star is the Logitech Zone True Wireless, AirPods type headphones designed for video calls thanks, among other things, to the minimalist design they have and which prevents them from becoming a distraction when they see us through our webcam.
The other key is active noise cancellation, along with a noise canceling microphone that Logitech defines as "premium"; The objective is not only to avoid the noises in our surroundings, but also to avoid that these are transferred to our conversation and the rest of the participants cannot hear us well.
Logitech promises crystal-clear sound on calls, no matter the environment, and claims that they have been certified by leading video conferencing platforms to ensure great sound quality.
The headphones can be connected to mobile devices via Bluetooth, or to our computer thanks to an included USB receiver. This allows us both to join video calls, and to answer calls on the phone.
They will be available in two colors, graphite and pink, with a price of 329 euros this coming fall. In addition, Logitech has also presented the Zone Wired Earbuds, wired headphones that also promise high sound quality just by connecting them, either by USB-C, by USB-A, or by 3.5 mm jack, for 109 euros .