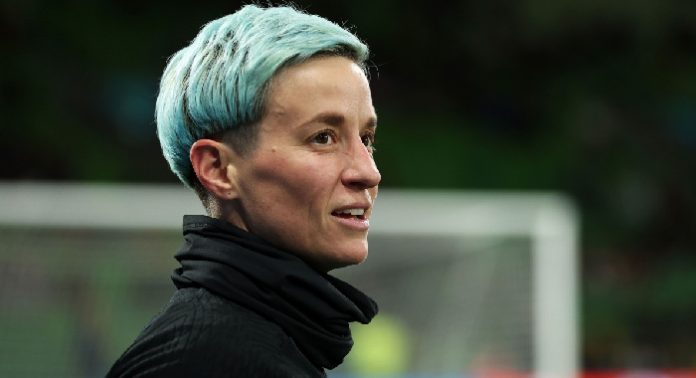 Following the conclusion of the 2023 FIFA Women's World Cup and with the 2024 Summer Olympics on the horizon, the U.S. Women's National Soccer Team is set to return to action this Thursday, September 21. Watch USA vs SA Women's friendly soccer without cable from USA, Canada and everywhere. They will face South Africa at Cincinnati's TQL Stadium at 7:30 p.m. ET, and this marks the team's first appearance on home soil since the World Cup. Notably, this game will also serve as the farewell match for the legendary USWNT player, Julie Ertz, marking the end of her illustrious international career.
A decade after her international debut in February 2013, Ertz, a two-time Women's World Cup champion, will be participating in her 123rd and final match for the USA. She will receive well-deserved recognition both before and after the match in Cincinnati as a tribute to her remarkable contributions to the team.
How can I watch women's soccer tonight?
The USWNT vs. South Africa matches will be televised on TNT and Universo. If you don't have cable, you can stream the games on Peacock and Sling TV. But, PremiumTV offering 2 matches in a bundle without any cable connection. Try PremiumTV tonight, which is 100% secure.
USWNT vs South Africa Match Preview
Today marks the return of the U.S. Women's National Soccer Team as they kick off the first of a two-game exhibition series against South Africa this weekend. With the 2024 Summer Olympics in Paris rapidly approaching, these friendly matches hold special significance as they bid farewell to retiring USWNT stalwarts, Julie Ertz and Megan Rapinoe.
Bringing that drip to the pitch. The new @nikefootball U.S. Women's National Soccer Team Collection is 🔥🔥🔥. #NikeFC #TeamNike @USWNT pic.twitter.com/bfloRdV4Ap

— Megan Rapinoe (@mPinoe) June 8, 2023
Julie Ertz, a veteran of the international stage for a decade, will make her 123rd and final appearance for the USA on Thursday, September 21. This poignant moment will be commemorated before the match at TQL Stadium in Cincinnati. Reflecting on this milestone, Ertz expressed, "I anticipated quietly stepping away after retiring, but having the opportunity to bid farewell to my teammates and the fans one last time is a unique and cherished experience that many players aspire to achieve," as conveyed in her statement through U.S. Soccer.
SOUTH AFRICA WOMEN'S NATIONAL SOCCER TEAM ROSTER BY POSITION
Goalkeepers (3): 1-Kaylin Swart (JVW FC), 16–Andile Dlamini (Mamelodi Sundowns FC), 21-Kebotseng Moletsane (Royal AM)
Defenders (7): 2-Lebohang Ramalepe (Memelodi Sundowns FC), 3-Bongeka Gamede (UWC), 4-Faith Owusu (Blackburn Rovers, ENG), 5-Fikile Magama (UWC), 7-Karabo Dhlamini (Memelodi Sundowns FC), 14-Tiisetso Makhubela (Memelodi Sundowns FC), 15-Lonathemba Mhlongo (UWC)
Midfielders (6): 10-Linda Motlhalo (Glasgow City, SCO), 13-Sonoxolo Cesane (East Tennessee State, USA), 18-Sibulele Holweni (UWC), 19-Kholosa Biyana (Memelodi Sundowns FC), 20-Robyn Moodaly (JVW FC), 22-Nomvula Kgoale (TS Galaxy)
Forward (6): 6-Noxolo Cesane (UWC), 9-Gabriela Salgado (JVW FC), 11-Thembi Kgatlana (Racing Louisville FC, USA), 12-Jermaine Seoposenwe (C.F. Monterrey, MEX), 17-Melinda Kgadiete (Memelodi Sundowns FC), 23-Wendy Shongwe (University of Pretoria)
U.S. WOMEN'S NATIONAL TEAM ROSTER BY POSITION (CLUB; CAPS/GOALS) Read More

GOALKEEPERS (3): Aubrey Kingsbury (Washington Spirit; 1), Casey Murphy (North Carolina Courage; 14), Alyssa Naeher (Chicago Red Stars; 95)
DEFENDERS (9): Alana Cook (OL Reign; 25/1), Tierna Davidson (Chicago Red Stars; 49/1), Crystal Dunn (Portland Thorns FC; 136/24), Emily Fox (North Carolina Courage; 33/1), Naomi Girma (San Diego Wave FC; 20/0), Sofia Huerta (OL Reign; 31/0), Casey Krueger (Chicago Red Stars; 38/0), Emily Sonnett (OL Reign; 77/1), M.A. Vignola (Angel City FC; 0/0)
MIDFIELDERS (6): Sam Coffey (Portland Thorns FC; 4/0), Savannah DeMelo (Racing Louisville FC; 3/0), Julie Ertz (Unattached; 122/20), Lindsey Horan (Olympique Lyon, FRA; 133/29), Ashley Sanchez (Washington Spirit; 25/3), Andi Sullivan (Washington Spirit; 49/3)
FORWARDS (9): Mia Fishel (Chelsea FC, ENG; 0/0), Ashley Hatch (Washington Spirit; 19/5), Alex Morgan (San Diego Wave FC; 211/121), Midge Purce (NJ/NY Gotham FC; 23/4), Megan Rapinoe (OL Reign; 202/63), Trinity Rodman (Washington Spirit; 22/4), Jaedyn Shaw (San Diego Wave FC; 0/0), Alyssa Thompson (Angel City FC; 6/0), Lynn Williams (NJ/NY Gotham FC; 55/15)