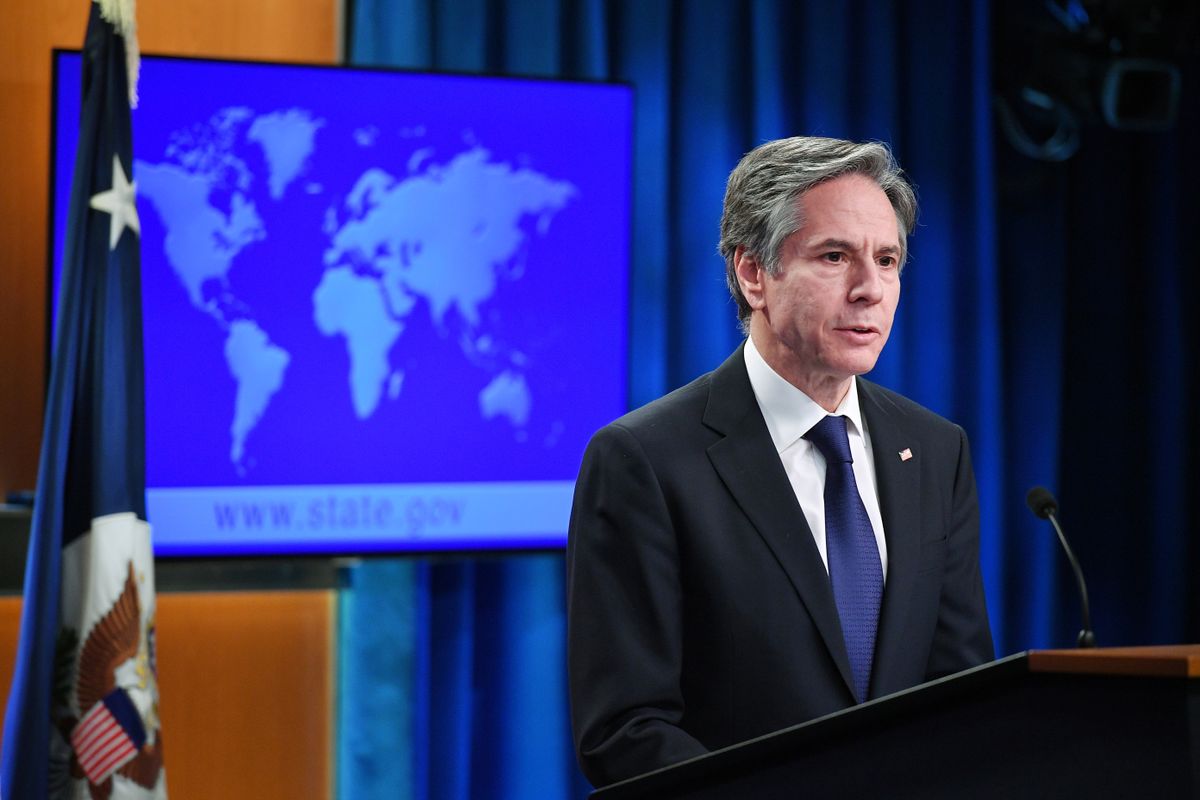 The US, its alliance with Morocco and the recent military maneuvers against the Canary Islands. The Biden administration contacts the Moroccan government in the midst of the Ceuta crisis to discuss Palestine and Israel. Both countries carried out joint military exercises in the month of March against the Canary Islands.
Relations between the United States and Morocco are good. And this Tuesday, the US Secretary of State, Antony Blinken, wanted to make it clear. In the middle of the diplomatic crisis in Ceuta, the head of the administration Biden telephoned the Moroccan Foreign Minister, Nasser Bourita.
The conversation, according to what Blinken himself wanted to reveal, revolved around the escalation of tensions between Israel and Palestine and the "shared concern" about the violence in the Gaza Strip. The North American leader said nothing about the incidents on the border between Spain and Morocco, but he did take the opportunity to claim his "strong bilateral alliance" with the African country.
Maneuvers of the United States and Morocco between the Canary Islands and Agadir.
Ties between Moroccans and Americans were strengthened during the Donald Trump administration. The former US president, in a historic gesture, recognized Morocco's sovereignty over Western Sahara at the end of 2020.
Months later, current President Joe Biden has shown no sign of reversing this position. Rather the complete opposite. Last March, with the declaration of a fairly recent state of war by the Polisario Front against Morocco, both countries carried out joint military maneuvers on the high seas between Lanzarote and Agadir, as reported by La Provincia.
The intention of the maneuvers – of which the Spanish air controllers were certainly not informed – announced the US government in a press release, was to increase the capacity of the US and Moroccan armies to address the security problems that are registered in the zone. The gesture at that time was interpreted as proof of their good relations and support for Moroccan policy towards Western Sahara.
This Tuesday's call and, above all, its subsequent dissemination to the press, can be interpreted in a similar way. With the European Union demanding that Morocco "remain committed to preventing the departure of irregular immigrants" through Ceuta and Melilla.
EU borders, and calling for the return "in an efficient and orderly manner to their country" of all migrants, The United States has contacted the Moroccan government to praise its "key role" in "promoting stability in the region" and claiming "the importance of a strong bilateral alliance."