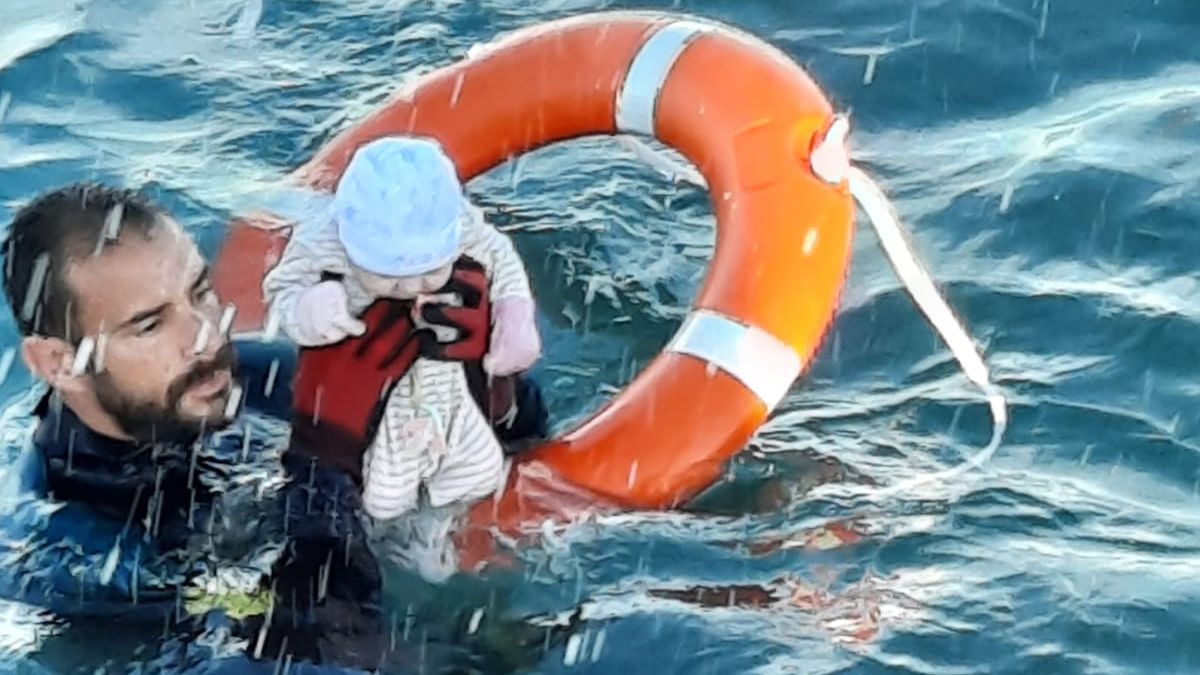 The rescue in the sea of ​​a baby, the image of the drama of Ceuta. A Civil Guard recovers a two-month-old baby alive at sea. Latest news, live, of the arrival of immigrants to the coasts of Ceuta.
How has the arrival of immigrants come about? The story of the last hours. The keys to relations between Spain and Morocco.
A Civil Guard agent holds a motionless baby in the middle of the sea. The first impression of the image is harsh. So is the context in which it happened.
The image of the agent of the Special Group of Underwater Activities of the Civil Guard (GEAS) rescuing a baby of just two or three months has put a face to the tragedy that is lived continuously, and for a couple of days in a more intense way, in the border cities of Ceuta and Melilla, where since Monday some 8,000 migrants crossed the border from Morocco to Spain.
Like the agent of the snapshot, many others jumped into the sea this Monday to try to rescue the dozens of children who were trying to reach the European continent with their parents. Their parents have jumped from the Tarajal breakwater equipped only with floats or in rubber boats, prisoners of despair and the need for a new beginning.
Like the baby in the photograph that has spread like wildfire on social networks, many of them have come out alive from a migratory odyssey that has reached levels never seen in the south of the country.
So far this Tuesday, the Security Forces have already returned 4,000 immigrants to Morocco, said the Interior Minister, Fernando Grande-Marlaska, at a press conference held in Moncloa after the Council of Ministers. The migrants are being returned under a pact between Spain and Morocco for the immediate reintegration into Moroccan territory of those who reached Spain by swimming.
Among the crowd that has entered Ceuta there are several hundred sub-Saharan Africans and unaccompanied foreign minors, whose sources from the Civil Guard number in "hundreds". The Government Delegation in Ceuta published an estimate of 700 in the afternoon, to increase it at the end of the day to a possible 1,500 children.