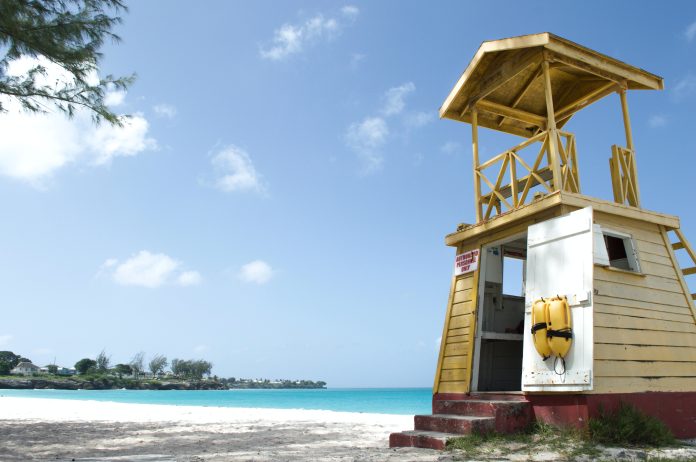 All-guy vacations have become a bit of a trend recently, with more men taking the opportunity to catch up with their buddies in sunnier climes. If that sounds like a good idea to you, then you should consider jetting off to Barbados for a break. With top-drawer accommodation, excellent sporting and adventure activities, laid-back entertainment and some of the most beautiful beaches on the planet, you're guaranteed a great time. Here are just some of the things you and your mates could be enjoying.
Deep sea fishing
Between December and April, there are around 500 different species of fish inhabiting the waters around Barbados, offering fantastic opportunities for fly fishing, lure casting and of course, deep sea angling. On the list of catches are marlin, sailfish, wahoo, barracuda, yellowfin tuna, dolphinfish and even the occasional shark.
It's easy to book a deep-sea fishing tour along the west coast and you'll find the experienced operators will know where the fish are and will provide all the gear, bait and refreshments you'll need for a great day's angling. Small group excursions are usually 4 or 8 hours long.
Water sports
While it's all too easy with the warm weather and beautiful beaches just to bask on a lounger and kick back with a rum cocktail, if you fancy something a little more energetic on the beach, there's a lot of water sports on offer. Along the south and west coasts, you'll find operators offering paddle boarding, kayaking, windsurfing, parasailing and jet skiing. Tuition is provided if required.
Along the ruggedly picturesque east coast, you'll also find the famous Soup Bowl with its giant Atlantic waves attracting the world's leading surfers. The waters can be treacherous here, so head to the south coast if you want your surf a little tamer.
World-class golf
Barbados has a reputation as a golfing paradise. It boasts three exceptional golf clubs, all of which are easy to get to because of the island's small size. You'll find beautifully maintained courses with professional-standard facilities including buggies, pro stores, club hire, practice greens, driving ranges and pro-taught lessons. The clubs to check out are Sandy Lane Country Club, the Apes Hill Club and The Royal Westmoreland. The Royal Westmoreland is a Robert Trent Jones Jr. designed course set within a lush 750-acre tropical landscape, offering stunning views over the western coastline.
Wreck and reef diving
Beneath the surface of the island's waters lies a treasure trove of magnificent coral reefs and spectacular shipwrecks waiting to be explored. And while you can visit them by going on the island's tourist submarine, the Atlantis, diving is the only way to get up close.
The highly colourful reefs are abundant in sea life, including corals, stingrays, frogfish, sea horses, turtles, barracudas, octopi and moray eels. The shipwrecks, some of which are just metres beneath the surface and can be explored inside, include the 110ft Eillon and the 365ft Stavronikita.
There are quite a few diving instructors and tour operators, most of them located around Carlisle Bay, who will take you out, provide all the equipment and make sure your dive goes ahead safely.
Motor racing
If you and your mates are petrolheads, a trip to the Bushey Park motor racing circuit is the ideal day out. You can challenge each other in one of the go-karting grand prix competitions, reaching speeds of up to 50mph, or, if you prefer something even faster, you can have a Radical Driving Experience in a professional racing vehicle.
In the Radical Driving Experience, expert driving instructors will show you the ropes, taking you out to do a few practice laps and letting you get familiar with the circuit. Then, once you're ready, you'll be able to burn rubber as you take the racing car out for a solo spin.
Seat of your pants jeep safari
At only 14 x 21 miles, it is possible to explore the whole of Barbados on a single trip. The most adventurous way of doing this – and a way to discover the hidden treasures most tourists never get to see, is to book a jeep safari.
This six-hour adventure will take you off the beaten track on an open-sided 4×4 jeep. You'll travel off-road, occasionally over rugged terrain, stopping off at the island's most fascinating cultural, historical and natural treasures.
Where to stay
A great place to stay for an all-guys getaway is Royal Westmoreland; one of the most exclusive Barbados resorts. It boasts 250 superbly finished villas, apartments and townhouses located on a private 750-acre estate overlooking the west coast. Offering accommodation from one to seven bedrooms, properties feature designer kitchens, en-suite bathrooms, comfortable living spaces and outdoor terraces equipped for relaxation and alfresco dining. Apartments and townhouses share communal pools, while most villas have private pools, gardens and large terraces.
You'll also have exclusive use of Royal Westmoreland's world-class amenities, such as a housekeeper, private chefs, a championship standard golf course, floodlit tennis courts and a state-of-the-art gym. On-site, there's the colonial-style Club House, a Halfway House and Rum Shak, while there's a free shuttle to and from the nearby Royal Westmoreland Beach Club at Mullins Beach. Between them, these fabulous venues can cater for all your food and drink requirements. What's more, if you need help booking any activities, Royal Westmoreland's superb concierge service will do it for you and give you the best recommendations. It can also help arrange things like restaurant bookings, taxis, excursions and car hire.
For more information, visit Royal Westmoreland's Holidays Page.