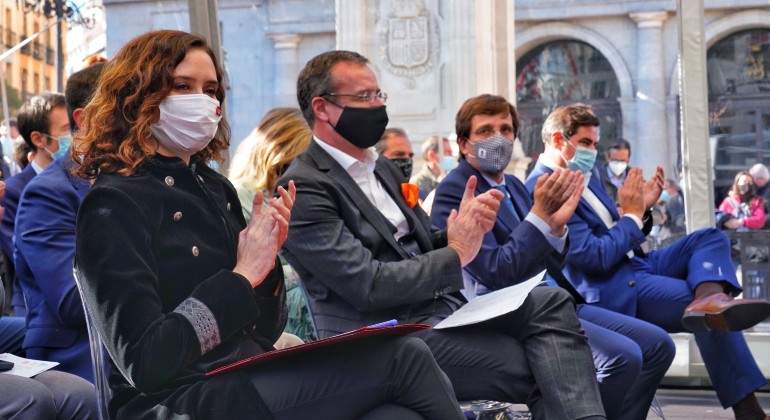 The Orange Digital Center online educational platform, run by the Orange Foundation, will also have a physical space throughout 2022. Madrid is the city chosen to host this center, the first of its kind in Spain. It will be a meeting point for citizens who want to develop their digital skills , as well as for entrepreneurs and startups, who will have at their disposal the best practices and resources to create their own business.
Its specific location will be announced in the coming months as the Orange Foundation is considering various options within the city to be able to reach the largest number of people and offer the Orange Digital Center project, of digital inclusion open to all, to the maximum number of beneficiaries possible.
Orange Digital Center is an educational platform that tries to make digital innovation accessible to groups such as young people, women, people with autism or entrepreneurs. It is oriented to education and digital inclusion, the promotion of innovation and entrepreneurship and wants to be a place to train the most vulnerable social groups in digital skills, as well as a meeting point for entrepreneurs, families and members of the community. educational.
The platform has had a great reception since its presentation in June 2021, experiencing a growth in users day by day. According to Daniel Morales, director of the Orange Foundation, "we already have more than 10,000 users of the platform, who can access 44 courses and more than 30 webinars , free of charge. In addition, we are continually creating new courses so that the platform is dynamic and current users may remain interested in future courses. "
"Our goal – he adds – is that everyone can have a place where they can improve their digital skills, especially aimed at those people who for various reasons cannot access this digital knowledge in a more natural way."
Articulated around four training itineraries (Responsible use of ICT, Digital Inclusion, Climate Change and Entrepreneurship), the contents of the platform, and the future physical space, offer training in different areas of digital skills adapting to the needs of its different beneficiaries: young people, women at risk of exclusion and low employability, families, teachers, people with autism or entrepreneurs:
Responsible use of ICT , is especially aimed at the educational community, especially teachers, but also families to train them, especially, on issues related to security and privacy on the Internet.
Inclusión Digital was created to focus on some of the vulnerable groups with whom the Orange Foundation has been developing its work, such as young people, women and people with autism.
Additionally, the Climate Change itinerary is aimed at raising awareness of the environmental impact of human activity and how technology can contribute to reducing this impact.
Finally, the itinerary dedicated to Entrepreneurship allows developing digital skills to improve professional activities or entrepreneurship.