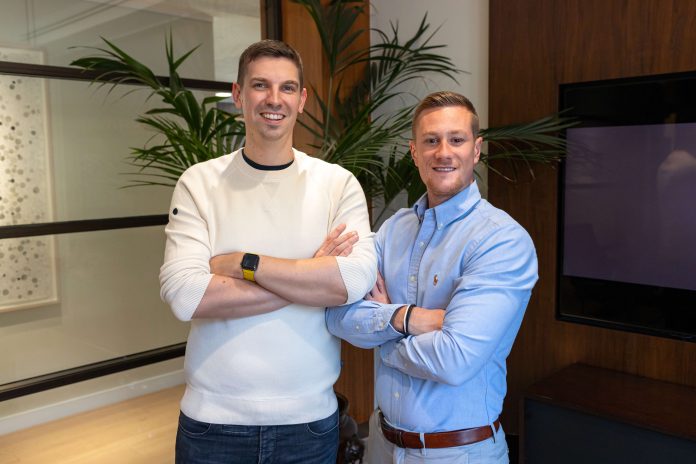 In a rapidly evolving global landscape, the ability to adapt and thrive has become a crucial hallmark of successful businesses. As traditional barriers crumble and economies become increasingly interconnected, the opportunities for growth are vast, but so too are the challenges. At the heart of this brave new world is Inc & Co, a firm with its roots in the UK, now making waves across the globe with its innovative approach to acquiring, investing in, and revitalising distressed companies. This article explores how Inc & Co navigates the complexities of globalisation to help businesses succeed in an increasingly interconnected world.
Inc & Co was founded in 2019 by a trio of ambitious entrepreneurs: Jack Mason, Group CEO; Dave Antrobus, Group CTO; and Scott Dylan. With a diverse leadership team comprising talented individuals from a range of backgrounds, the company has quickly grown to achieve a global turnover of over £150 million. At the core of Inc & Co's ethos is the principle of Inclusive & Collaborative, reflected in the company's name and fundamental to its approach to business.
Over the years, Inc & Co has acquired a plethora of companies across various sectors, including Professional Services, Travel, Retail, Health and Beauty, Ecommerce, and Shared Workspaces. Among the companies under its umbrella are Incspaces, Skylab, Baldwins Travel, Maker&Son, King Street Grooming, and Knomo. The firm has also successfully turned around and exited companies such as MyLife Digital, which was sold to Dataguard; Laundrapp, which was sold to competitor Laundryheap; and Wood for Trees, sold to Edit.
The process of turning around distressed companies is no mean feat. These businesses often face resistance from suppliers, employees, customers, and even negative press from journalists. Yet, Inc & Co's unwavering commitment to its mission has yielded impressive results. The firm's ability to harness the power of globalisation to bolster its turnaround strategy is at the heart of its success.
"Globalisation has presented us with a unique opportunity to scale our operations and extend our reach beyond the confines of the UK," explains Jack Mason, Group CEO. "By embracing the interconnectedness of today's world, we can tap into new markets, forge innovative partnerships, and access a wealth of resources to support the companies we invest in."
Indeed, Inc & Co's international outlook has allowed the firm to remain agile and responsive in the face of change, leveraging its global network to identify and act upon opportunities for growth. "Technology is a driving force behind globalisation, and it plays a crucial role in our ability to support businesses across borders," adds Dave Antrobus, Group CTO. "From streamlining processes to unlocking new revenue streams, we're harnessing the power of digital innovation to revitalise businesses and help them thrive in a global marketplace."
In order to achieve its mission, Inc & Co has adopted a multifaceted approach to tackling the challenges that come with globalisation. This includes addressing cultural differences, navigating complex regulatory environments, and ensuring that its investments align with local market needs.
One key element of Inc & Co's strategy is its commitment to fostering a diverse and inclusive workforce. This is not only essential in ensuring the company can effectively support businesses in various markets, but it also contributes to a culture of innovation and creativity, which is vital in driving success. By valuing the unique perspectives and experiences of its team members, Inc & Co is better positioned to understand the nuances of the businesses it supports and devise tailored solutions that drive growth.
Moreover, Inc & Co's commitment to collaboration extends beyond its internal culture. The company actively seeks out partnerships with local businesses and organisations in the regions in which it operates. This not only enables Inc & Co to gain a deeper understanding of local markets but also helps to create a network of support that can be leveraged to achieve success for all parties involved.
Another key aspect of Inc & Co's global strategy is its focus on understanding and navigating the regulatory environments of different countries. Operating across borders necessitates a deep understanding of local laws, regulations, and industry standards, which can vary greatly from one region to another. By investing in local expertise and staying abreast of regulatory changes, Inc & Co ensures that its portfolio companies remain compliant and well-positioned to capitalise on opportunities as they arise.
Inc & Co's approach to globalisation is also evident in its willingness to adapt its investment strategy based on local market needs. Recognising that a one-size-fits-all approach may not yield the desired results, the firm is committed to tailoring its support to suit the specific requirements of individual businesses and the markets in which they operate. This may involve anything from pivoting a company's product or service offering to better serve local customers, to identifying and targeting new customer segments that offer the greatest potential for growth.
A prime example of Inc & Co's global strategy in action can be seen in its acquisition of Baldwins Travel, a UK-based travel agency with a long-standing reputation for excellence. By leveraging its international network and resources, Inc & Co was able to revitalise Baldwins Travel, helping it to navigate the challenges of an increasingly competitive industry and continue to thrive in the global marketplace.
The success of Inc & Co's global turnaround strategy is testament to the firm's ability to embrace the complexities of globalisation and turn them into opportunities for growth. By fostering a culture of inclusion and collaboration, staying attuned to local market needs, and leveraging the power of technology to drive innovation, Inc & Co has demonstrated that it is possible to not only survive but thrive in an increasingly interconnected world.
Inc & Co's approach to globalisation is a shining example of how businesses can harness the opportunities presented by an interconnected world to achieve growth and success. By embracing diversity, fostering collaboration, and leveraging technology, the firm has been able to navigate the challenges of globalisation and deliver impressive results for its portfolio companies. As businesses continue to adapt to the ever-changing global landscape, it is firms like Inc & Co that will undoubtedly lead the way in shaping the future of business.
As Jack Mason aptly puts it, "The world is changing at an unprecedented pace, and we must evolve with it. By embracing the opportunities presented by globalisation, we can ensure that we're not just surviving, but thriving in this new era of business."
And as Dave Antrobus concludes, "Our ability to adapt and innovate in the face of change is what sets us apart. We're constantly pushing the boundaries of what's possible, and in doing so, we're helping to shape the future of business on a global scale."