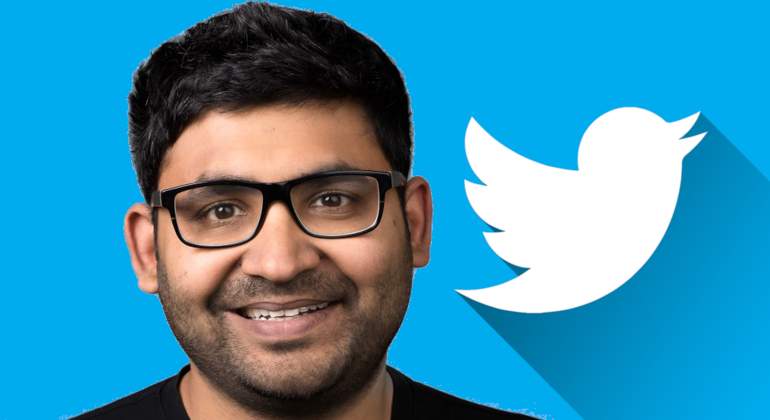 The resignation of Jack Dorsey from all his executive positions on Twitter opens the door to a new era in the social network, although for the moment, his successor Parag Agrawal prefers to stabilize the ship.
In an internal email posted by himself on Twitter , Dorsey assured that he had left the company in good hands, praising both his successor and the employees who will be in charge of rowing in the new direction.
Reading between the lines, it is evident that that course will not be so different; what it can be is much more efficient . With more than 300 million monthly active users, Twitter is one of the most popular social networks on the planet; But that success has not translated into expected earnings, and patience was running low among shareholders.
A necessary change
That Dorsey wasn't very aware of Twitter was one of the industry's worst-kept secrets; According to rumors , he was spending less than 10% of his time , prioritizing the other company he founded, Square, and his idea of ​​what the future of the web should look like. With that alone, the change to a CEO dedicated exclusively to Twitter should already be a notable improvement.
Dorsey will remain on the board of directors until approximately next May; He has decided not to stay to give air to his successor and let him go his way, but his influence will continue to be felt. Not only has he left like-minded people in important positions, such as Bret Taylor in the direction of the council, but he has already outlined the general lines that Twitter will follow in the coming years; you just have to execute the plan.
And when you want something done, what better than an engineer. Parag Agrawal is a householder , and after 10 years with the company he probably knows better than anyone how it works and what it needs; What is less clear is whether he will be able to improvise when the time comes. According to sources from Casey Newton of The Verge , Agrawal is one of the few people who managed to change Dorsey's mind; So, at the very least, it can be someone who will maintain the necessary assertiveness when shareholders and regulators inevitably knock on the door.
Agrawal's first reaction defines the new Twitter CEO: in response to Dorsey's message, he also made his public, in which he confirmed that they have already updated the Twitter strategy, but that it must be executed and obtained results.
Deep gratitude for @jack and our entire team, and so much excitement for the future. Here's the note I sent to the company. Thank you all for your trust and support ???? https://t.co/eNatG1dqH6 pic.twitter.com/liJmTbpYs1
?? Parag Agrawal (@paraga) November 29, 2021
Therefore, we can expect a continuation of the policies initiated by Dorsey, in all respects. And that brings us to the real problem with Twitter.
Crypto, solution to the big problem of income?
Agrawal comes to the position after 4 years as CTO, during which he explored new technologies, especially focused on the 'crypto' and blockchain world. It is no coincidence that in that period of time Twitter has started to adopt these trends, including the possibility of associating an NFT with our profile. Within hours of Agrawal's reign, it seems clear that Twitter will embrace the crypto philosophy more strongly, with the ultimate goal of generating more revenue, the company's great weakness.
Unlike its competitors, Twitter has never managed to take advantage of the data it has on users to generate more attractive advertising and generate clicks. Part of the reason is that, despite all the controversy it generates, Twitter still represents a very small niche on the Internet; Although 300 million users seem like a lot, it is a figure that pales in comparison with Facebook and even smaller networks like Instagram, and to that we must add that it does not obtain as much personal information from users.
Twitter has tried to monetize the service without success
That's why Dorsey first focused on improving the service and rolling out new features, in an attempt to increase the number of users to a more attractive level for advertisers. Experiments like Twitter Blue , the subscription service that allows you to get new features in exchange for a monthly payment, or payments to creators represent Twitter's desperation to generate income in any way.
Greater adoption of crypto technology may be the key to the future of the company; Although to take that step, Agrawal will first have to convince not only the shareholders, but the employees themselves . The new CEO conducts "open and direct conversations" with his staff to answer the questions they will have, perhaps in anticipation that his ideas of monetizing the service will not go over very well.
India, cradle of tech CEOs
A native of Mumbai, Parag Agrawal joins the host of tech CEOs hailing from India, along with Sundar Pichai from Alphabet (Google), Satya Nadella from Microsoft and many more. Curiously, this has not translated into greater pride in the country for the talent it exports, and the technology sector in particular tends to suffer the wrath of its government; with Twitter itself, he has had more than one run-in.
Agrawal also joins the trend of CEOs with engineering experience, who at the moment seems to be more in demand to guide companies in the sector. They are especially sought after to solve the problems in which they have gotten themselves, since they usually bring a work discipline and, especially, a different point of view.
At the moment, Agrawal has a lot of work ahead of him, starting with using his Twitter account more; Until his appointment, he had not published anything on the social network for months.