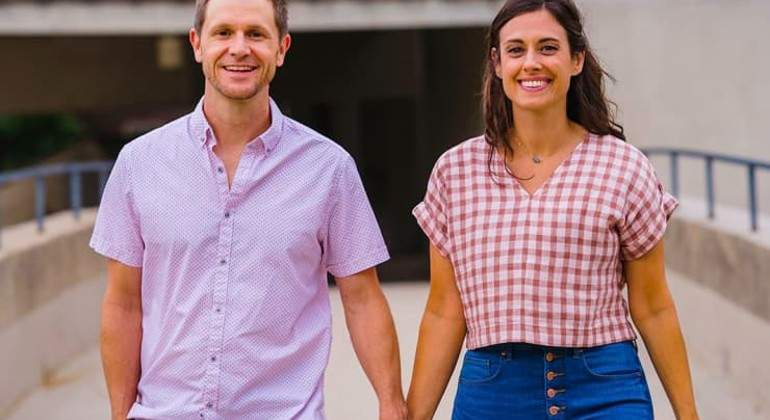 Conciliation, that term that is repeated more and more in society. Changes in work habits, with increasingly irregular hours, prevent many people from investing time in their personal life and in their family. However, the forced telework derived from the pandemic has allowed many workers to realize that this is the path they want to follow, but in most cases it is not possible.
Instead, Craig and Carrie Clickner have found a way to generate $ 3 million while making time to keep traveling and caring for their children . A couple that combined their two companies to create a single business, Tandem Consulting, which works with large companies such as Home Depot and Under Armor.
"Currently, we have a total of eight income streams that in total generate seven figures per year. Two of them are passive income streams through our rental properties. Most recently, we co-wrote a book titled 'So You Want to Start a Business high school, "Carrie Clickner explained to CNBC .
The five mistakes you should not make
"Many people, especially the younger ones, often ask us what they should know before turning their secondary activities into a full-time business. We explain the five mistakes we learned the hard way," Clickner said. These are the five mistakes they made:
Ineffective time and task management
Secondary activities are difficult to reconcile with the main job, especially in the initial phases of the venture. For this reason, the best solution is to automate any task that may be subject to this technology and to hire people who can duplicate your own efforts.
Clickner explained that, to know if a task should be outsourced or not, it is best to ask yourself:
Is this task important to you, your secondary activity or your values? If not, is it necessary to continue doing so?
If it is necessary to carry out this task, can you delegate it?
If not, how and when can you complete this task in the most time efficient way? What is the deadline?
As you continue to perform this task, can you eliminate it, automate it, or delegate it in the future?
Confusing income with earnings
"We know several people who have tried to start an online coaching business. The mindset went something like this: find 20 clients, charge each client $ 4,000 per year and make 80,000 in profit," he explains.
Nothing is further from reality. It must be taken into account that carrying out any economic activity generates a series of costs that must be added to the balance sheet. In addition, undertaking is not as simple as making a rule of three, you have to include many more X in the equation.
The entrepreneur must think about how he will find those clients. To do this, you will need to ask yourself the following questions:
Will you have a website? If so, how much will it cost and how will you maintain it?
Will you have to take into account the costs of marketing, branding, travel or other costs?
Will you get certified?
Who will handle your accounting contracts and legal problems?
What happens if a customer doesn't pay you?
Reinvest the income to generate more sales
This error is one of the most common. Money must not stand still, just as business growth cannot be stopped. For this reason, it is convenient to reinvest the profits to generate more sales.
However, it is not necessary to reinvest all the money. The entrepreneur can also stabilize his business, improve profits and reach a point where he can delegate the direction of the company, in such a way that he can dedicate the time to generate other activity.
Overpricing up front and not raising prices once you've established your brand
"Once your business is successful, customers will pay for the perceived value. And many times, if something has a low cost, people may value it less," he explains.
For this reason, don't be afraid to check your business prices from time to time. Above all, you need to adjust to changing average market prices, adapt to inflation, and be dynamic.
Go back to the employee mindset
Many of these entrepreneurs began their journey working for someone else. Once they enter the world of self-employment they have to bear in mind that they cannot maintain the same mentality or the same dynamics.
Some of the most important changes an entrepreneur must make are:
Predictability and stability in the face of variability: anyone who starts a venture has to realize that they will be constantly mired in uncertainty, so they will have to get used to constant changes.
Being the smartest vs. finding the smartest: "Employees often aspire to be the smartest person in the room or see the smartest as their competition. But when you start your own business, surround yourself with people who are smarter than you. you become an advantage, "he explains.