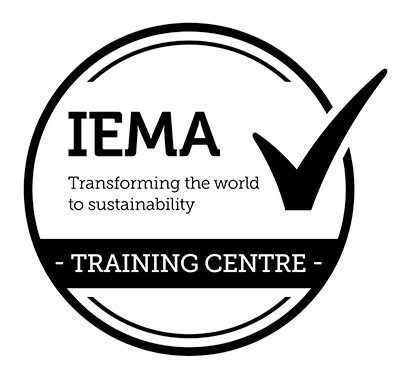 Safety Nation, a UK based provider of health and safety related training courses, is playing an integral role in helping organisations reach their goal of becoming carbon neutral. Through their Institute of Environmental Management and Assessment (IEMA) training courses, Safety Nation arm company representatives with the knowledge and motivation to convert their workplace sustainability pledges.
The IEMA courses that Safety Nation provides involve communicating the importance of reducing carbon footprint to all stakeholders of an organisation and discussing the steps necessary to help reduce carbon footprint year on year, ultimately leading to carbon neutrality.
One course that the company offers leads to participants earning an IEMA Foundation Certificate in Environmental Management (FCEM). This course is conducted over 16-24 hours and the majority of that time involves participants studying the course content, with the guidance of a qualified Safety Nation course leader.
Topics covered on the course vary and a wide range of information is provided to participants. An area that is covered is 'mega trends and sustainability', while another is 'core environmental principles'. Towards the end of the course, participants also study 'environmental performance analysis' and how to gauge if their methods of reducing carbon are working.
Typically, those who take the IEMA courses that Safety Nation provides are professionals starting a career in environmental management or representatives of an organisation that are tasked with overseeing environmental policy. Those who complete the course are presented with both digital and paper versions of their IEMA certificate.
Following the 2021 United Nations Climate Change Conference in Glasgow, which took place from 31st October 2021 to 12th November 2021, now more than ever there is an intense focus on organisations trying to become carbon neutral. If organisations hadn't pledged to achieve carbon neutrality before the conference, they sure are thinking about doing so now.
As an example, Mars pledged to make all of their chocolate bars carbon neutral before 2023 amid the conference. The city of Manchester also pledged to make its transport network carbon neutral at the time of the conference, having secured £1bn worth of funding.
Another example comes in the form of London School of Economics (LSE), who aptly announced that they had become the first UK university to be independently verified as carbon neutral during the conference. In the United States of America, San Jose became the largest U.S city to aim to become carbon neutral by 2030.
Safety Nation is at the forefront of providing the requisite skills and knowledge to help individual staff members understand how their company can work towards becoming more environmentally conscious. Becoming carbon neutral is the order of the year for organisations and, at the very least, a lack of effort to achieve this feat may result in them being left behind in their given industry.
As social responsibilities shift and what consumers look for in a company also changes accordingly, Safety Nation is playing their role in helping organisations make the necessary alterations when it comes to environmental management and carbon footprint.