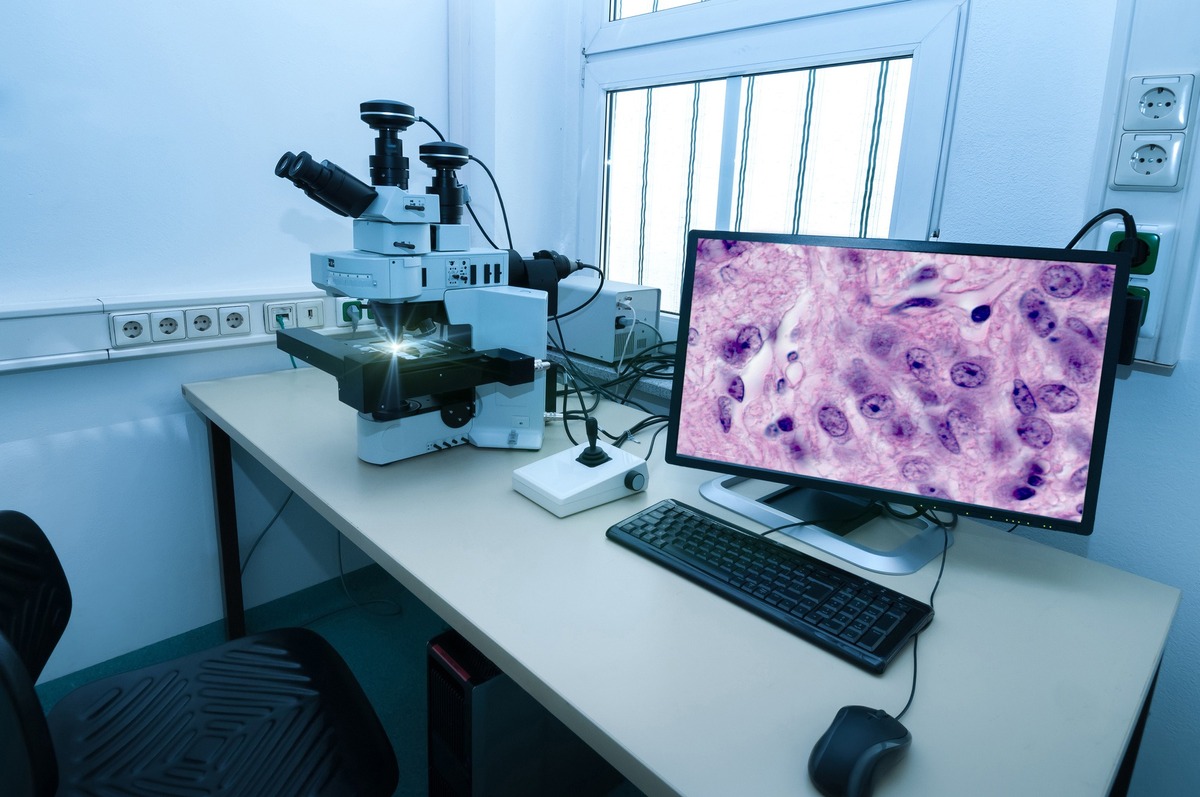 Medi-Tech Insights Key Research Findings in the latest research insight on Digital Pathology market.
Pathology is an area where digitization and automation can bring about significant benefits to patients, physicians, pathologists & labs/hospitals. Consider the following facts:
97% of departments don't have enough histopathologists for the workload, and that workload is rising
19 hours/day are spent on physical slide logistics (reported in laboratory with 220 cases/day)
An estimated 98% of pathologists are relying on manual workflows and microscopes for primary diagnosis, which can cause delays and inefficiencies, and create barriers for remote collaboration
Digital Pathology has been around for many years, but the current Covid-19 pandemic has underlined the benefits it can offer to labs, hospitals, clinicians and pathologists.
The benefits are multi-fold:
Improves efficiency workflow
Faster turnaround time leading to benefits for labs, patients & clinicians
Pathologists can focus their time on reading of images
Possibility to tap into wider expertise to improve accuracy of diagnosis
Improves work satisfaction for pathologists
With AI/ML, can aid in improving accuracy of diagnosis
These benefits, coupled with favorable regulatory environment and reimbursement, is expected to drive the market growth.
The current Digital Pathology market is dominated by Scanners which are used to digitally scan the samples. In the coming years, use of AI/ML technologies for image recognition, analysis and aiding in diagnosis are expected to accelerate the growth of the market.
Companies like Philips, Hamamatsu, Leica are largely present in the Scanner segment whereas a number of well-funded start-ups are making inroads in software, AI-ML platforms. Notable companies include Paige, Path AI, Ibex, Aiforia, Proscia, Reveal Biosciences/CellCarta amongst others.
In a recent article, Memorial Sloan Kettering Cancer Center highlighted the benefits of digital workflow in pathology and how it helped them immensely during the pandemic – "We were motivated by a real concern for our doctors," Dr. Matthew Hanna, Director of Pathology Informatics says. "Finding a way for them to work at home has eliminated a huge burden during the pandemic."
This research study delves into segment-wise analysis for Scanners, Software, AI/ML applications and the key emerging players & technologies in each of the segments.
Companies that aim to capture greater share in this high-growth market need to focus on:
Understanding key customer pain points and unmet needs with current scanners, software
Keeping abreast of latest developments in AI/ML technologies that aim to revolutionize the way pathology diagnosis is done
Be aware of the challenges including regulatory pathways, reimbursement and develop strategies to overcome these challenges
For more granular insights, Get in Touch With Us @ https://meditechinsights.com/contact-us/