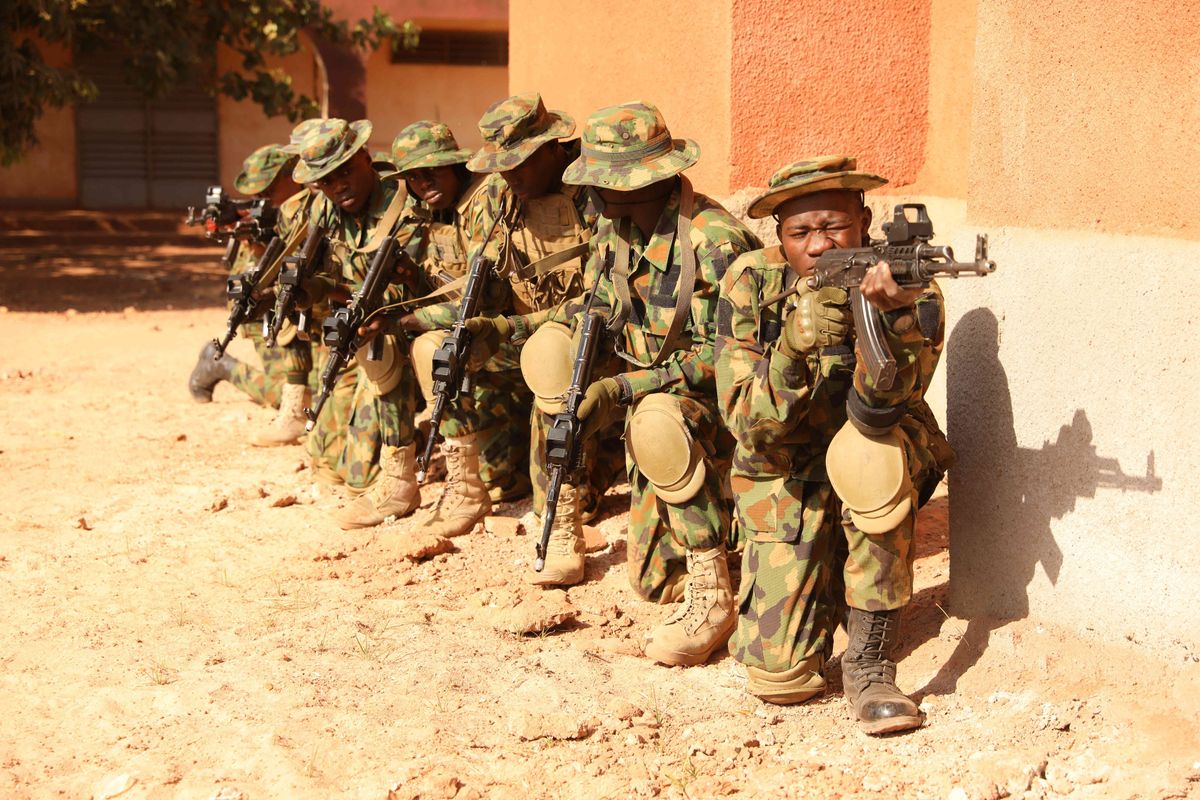 More than 1,800 prisoners escape from a Nigerian jail after an armed attack. The assailants arrived at the prison in vans and buses and armed with sophisticated weapons. The prison is in the town of Owerri, capital of the state of Imo, in the southeast of the African country.
More than 1,800 prisoners escaped from a federal prison in southeastern Nigeria on Monday after an attack by gunmen. The attack occurred in a prison in Owerri, capital of the state of Imo, said the spokesman for the Correctional Service of the African country, Francis Enobore, in a statement.
"The Owerri Custody Center has been attacked by unknown armed men and a total of 1,844 inmates have been forcibly released," said Enobore, who explained that the assailants arrived in vans and buses.
"The attackers, who broke into the facility around 02:15 (01:15 GMT) on Monday, April 5, 2021, managed to enter the courtyard using explosives to blow up the administrative block ," the spokesman said. The attackers were "armed with sophisticated weapons and immediately engaged security personnel on duty in a fierce battle."
Six inmates voluntarily returned to jail after the attack to join 35 inmates who refused to escape, Enobore pointed out, adding that a search operation for the fugitives has been launched and an investigation into the event has been ordered.
The Indigenous People of Biafra (IPOB), a group calling for the secession of southeastern Nigeria and blamed by the government for previous attacks in the region, has denied involvement in the incident . Emma Powerful, publicity secretary of that organization, has assured in a statement that the IPOB was not responsible for the attack, "since the group was formed on the principle of peace and would not compromise its principles."
Sporadic shooting
Imo State Police spokesman Orlando Ikeokwu confirmed that the gunmen also attacked the headquarters of the security corps , where they set fire to several buildings and vehicles.
Ikenna Duru, a resident of Owerri, told Efe by phone that the people of the area were awakened by the sporadic shots of the attackers. " We heard loud noises, such as weapons and explosives (…). We did not know what was happening. Everyone was afraid.
The sounds were persistent and I thought that some people had come to attack us (the residents)," said Duru . "It was later, this morning, when we realized that they came to attack the prison and the police station," added the resident.