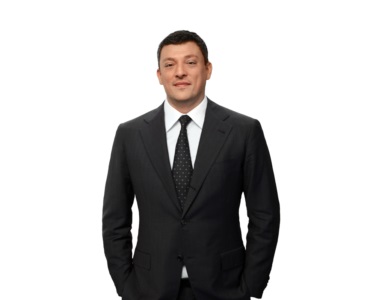 Lorenzo Vangelisti started his career in Credit Suisse, but today he is the Founder and CEO of Valeur Group, where a team of professionals is involved in the investment process of every client, based on the company assets which are excellence, proactivity and efficiency.
Lorenzo Vangelisti was born in 1977 in Mendrisio, Switzerland. He attended Scuola Cantonale di Commercio, one of Bellinzona's high schools. Right after finishing his studies, he started his career at a high profile financial firm: Credit Suisse International, leading financial services company. Here he was first hired as Assistant Relationship Manager in the Private Banking Division. He then decided to invest in his training and obtained the Swiss Certified Banking Specialist Certificate, issued by Centro di Studi Bancari (Vezia, Switzerland) in 2001, and the CFA (Chartered Financial Analyst) in 2004. His professional journey in Credit Suisse continued in the role of Structured Products Specialist at first and then as Vice President in the Private Banking Network. In 2007 Lorenzo Vangelisti was promoted and relocated to London to work in the Investment Banking Division as Director of the Fixed Income and Equity Derivatives Team. This position made him responsible for covering institutional clients in Italy, Switzerland and Monaco.
After working for 14 years in Credit Suisse, in 2010 Lorenzo Vangelisti decided to put all the knowledge and the experience acquired over the years into the foundation of Valeur Group, an independent company specialized in asset management, investment advisory, trading, research, and real estate services with one mission: to become a safe and solid financial harbor for clients while generating returns. In the following years, the company kept growing and diversified its services. Today the Group is composed of four complementary companies (three of which based in Switzerland): Valeur Capital Ltd, Valeur Securities SA, Valeur SA and Valeur Concept SA. Each entity specializes in one financial area. Valeur Capital Ltd, based in London, manages customized mandates tailored to clients' requirements and carries out research and market analysis to develop the best fund strategies. Valeur SA, based in Lugano, operates as asset manager of foreign collective investment schemes in accordance with the Federal Act on Collective Investment Schemes and manages Luxembourg-based funds, in SIF and UCITS format. Valeur Securities, based in Pfäffikon, is the trading desk of the firm, providing a great investment platform with wide access to the market. Lastly, Valeur Concept, also based in Lugano, is made of a team with profound understanding of the Italian and Swiss real estate markets taking care of real estate investment solutions and architectural services.
One of the latest operations carried out by Valeur Group concerns the acquisition of LinkedTrade, a London-based FinTech digital platform, which made Lorenzo Vangelisti very proud, as he recently stated.