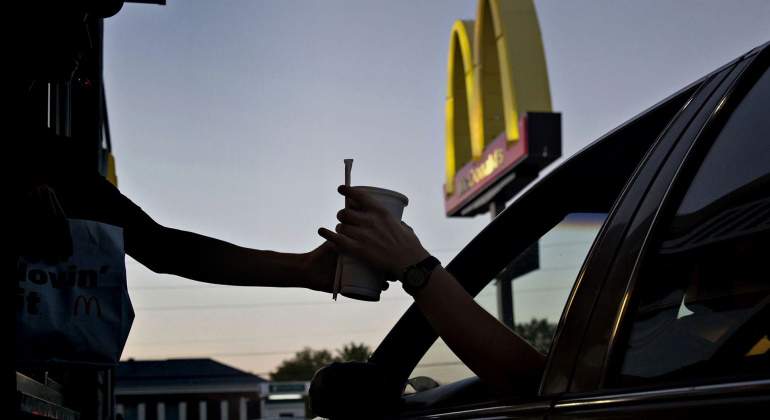 The ramifications of Brexit are already being felt in the UK economy. The lack of drivers from Eastern Europe, who now need a complex visa to work in British territory, increased by the restrictions on transport by the covid, has triggered the lack of products in the country. British companies' stocks have fallen to 1983 lows, and many restaurant franchises such as McDonald's or KFC have been forced to stop selling smoothies or chicken, due to lack of supplies.
In total, as the director of the Iceland supermarket chain reported to The Guardian newspaper , about 100,000 more trucks are needed to adequately supply the entire country. At this time, in addition, the Christmas campaign begins to be prepared, so the lack of stocks may have consequences for the coming months, the most important of the year for many businesses.
Last Friday, the dairy company Arla announced that it could not supply all orders, and that there would be a shortage of milk in a quarter of supermarkets in Great Britain (not in Northern Ireland, which is governed by European laws and is linked to the Irish market). Last week, KFC and Nando's, both chicken chains, had to remove various items from their menus. And this Tuesday, McDonald's announced that they would suspend smoothies and soft drinks in all their stores on the island due to the lack of supplies.
Faced with the first complaints about shortages in supermarkets, the response of the Boris Johnson Government was to affirm that "the citizens of this country voted in favor of regaining control over the borders", encouraging transport companies to forget about European drivers now. Hire Brits.
Distributors, however, warn that there are not enough unemployed drivers across the UK to cover the needs, and even if there were, their salaries are much more expensive, which would affect a general increase in prices throughout the British economy. . Tesco supermarket is already offering £ 1,000 bonuses to drivers who agree to work exclusively with them.
The other solutions suggested by the executive are to buy bigger trucks, call in the army to fill vacancies and use incarcerated people as forced labor, responses that have been rejected by the industry as "a patch" for the situation. Shane Brennan, CEO of the Cold Chain Federation, lamented that "we have seen a massive exodus of labor out of the UK during the pandemic and we don't know if they will be able to return." The end of freedom of movement is taking its toll.