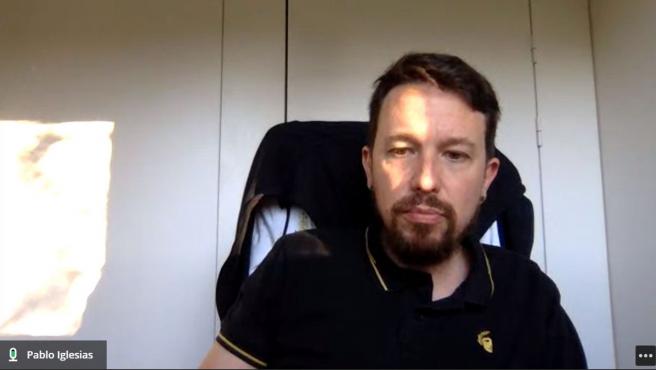 The former vice president of the Government and former leader of Podemos, Pablo Iglesias , has broken his silence in an interview on Catalan radio RAC1, where he will join as a talk show host from September , to deny the latest hoax that has circulated on the networks and television and that directly affects their children.
In an interview in El món a Rac1 , the journalist Jordi Basté, host of this space, wanted to know what was true in the information that indicated that the former leader of Podemos was going to live in Barcelona and "abandoned his children" in Galapagar .
"It is a classic of the way hoaxes and the Spanish extreme right work," Iglesias said. "A digital publishes a lie and then large televisions echo it , in this case the Atresmedia media, and then the Vox accounts spread it, " he added.
In his opinion, "it is a classic that not only operates with us, which is a modus operandi that explains that in this country within two years we may have Vox in the Council of Ministers . Let us imagine what this means for Catalonia, for the Basque Country and for the whole of the State, "he indicated.
Pablo Iglesias 🔻 (@PabloIglesias) August 27, 2021
According to Iglesias, it cannot be "dissociated from a media power structure that in Spain whitewashes the extreme right and that represents the greatest threat to freedoms, democracy and the truth itself."
In this sense, the former leader of Podemos has asserted that "Trumpism's way of doing politics is something that has been practiced in Spain for a long time", and has openly pointed out what he calls "information hit men" , such as the journalist Eduardo Inda who, as he has indicated, have been "whitewashed" by "the Ferreras, the Herrera, the Ana Rosa", has referred.
At the end of the interview, Basté stressed that Pablo Iglesias continues to live in Madrid with his three children and with his partner, the Minister of Equality, Irene Montero .