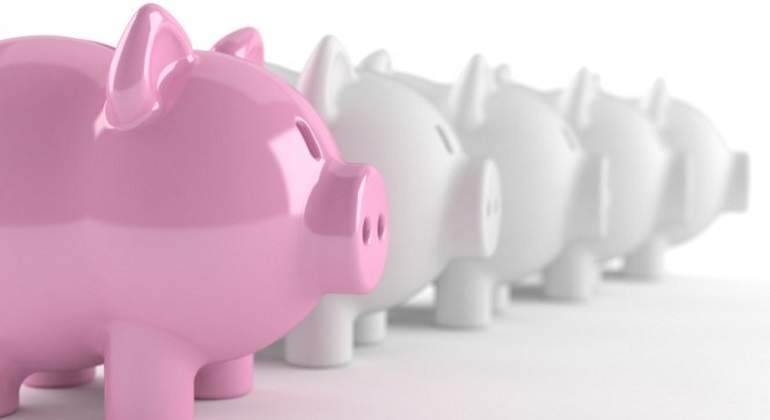 Family savings continues to set records: it closed July at 942.8 billion euros. Last June the previous record was registered, at 941,700 million euros. The figure reverses the seasonal pattern: in July they traditionally fall.
The deposits that Spanish families had in banks at the end of July stood at 942,800 million euros, the highest figure in the historical series that begins in 1989, after growing by 5.6% compared to the same month of the previous year. which represents an increase of about 50,000 million.
Compared to last June, when the previous record was recorded, 941,700 million euros, the advance is almost 0.12%, according to provisional data updated this Thursday by the Bank of Spain.
With this mark, the deposits of families revert their seasonal pattern , which traditionally pushes them down in July, since this month the disbursement of various payments comes together, among them, vacations, the liquidation of the self-employed of the second quarter and the first term of the income statement.
The pandemic feeds prudence
In the last twelve months, the trend of households has been to steadily increase bank deposits, as the economic crisis caused by the COVID-19 pandemic worsened. This situation has pushed Spanish households to opt for greater prudence in their spending.
The agency also offers an overview of the deposits of the companies that the bank guards , which also grew by 2.3% in year-on-year comparison, reaching 294.9 billion euros. Instead, they fell about 2% compared to 300.8 billion the previous month.
This difference is due to the fact that, throughout the year, company deposits have been changing their trend, mainly due to liquidity needs derived from restrictions on economic activity.