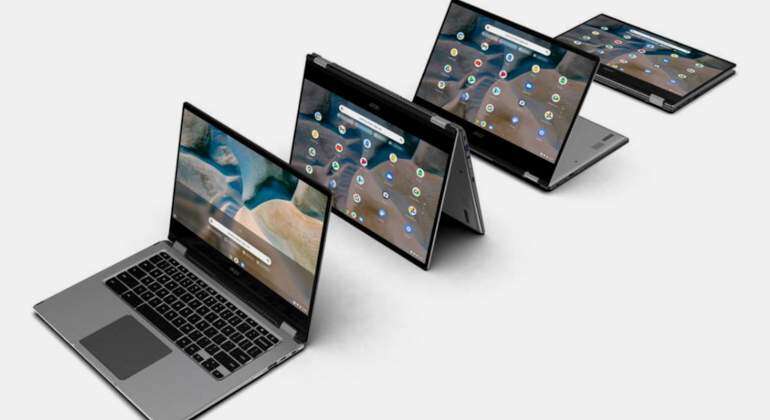 Microsoft has admitted that it will end Office app support on Chrome OS as of September 18, blocking one of its main rivals.
Specifically, Chromebook users will not be able to continue using Android apps such as Word, Excel, Powepoint , or the main Office. ChromeOS is capable of running Android apps thanks to the system integration, and that allows users to run mobile apps with the interface for tablets such as Office.
But as of September 18, Chrome OS users will only be able to use the Office webapps, available by opening office.com in the browser and logging in with our account. Microsoft justifies this in that they want to provide consumers with the "most optimized experience", but no one is aware that this measure does not apply to Windows laptops.
It is no secret that Google has achieved with Chromebooks what Microsoft has been looking for for generations: cheap and attractive laptops for students or users who only need a system with the minimum, such as a web browser. Although there have been several 'low-cost' versions of Windows over the years, none have achieved the same success as ChromeOS; the latest, Windows 10X, was not even released, and its code will be integrated into the future Windows 11 .
They lose offline mode
Microsoft promises that Office webapps users will have access to additional features, so it is presenting this change as an improvement. However, at this time that is not completely true, and Android apps have several advantages over webapps.
The main feature that ChromeOS users will lose will be the offline mode and therefore they must always have an internet connection to be able to write documents or edit files. In contrast, Windows laptops, which have native Office apps, can use offline mode without problems.
The irony of the matter is that even an Android tablet will be better to work with Office than a Chromebook, as long as we have the Office 365 subscription.
This decision may be the result of the end of the truce between Google and Microsoft , for which both companies decided not to attack each other. During this period, Microsoft encouraged the integration of Android with Windows and the development of apps for Google platforms.