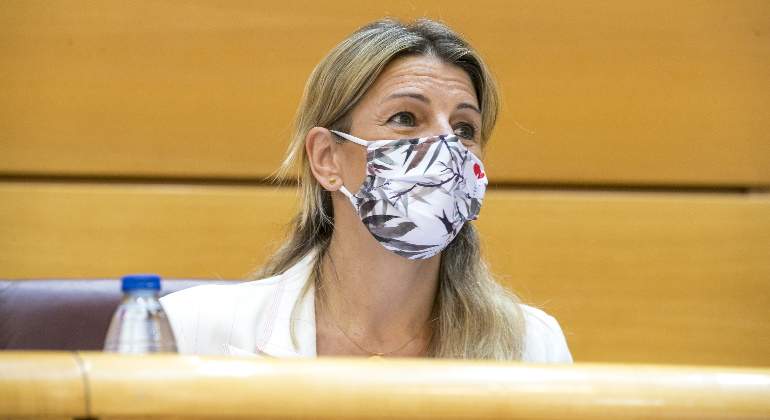 Last month the representatives of Podemos in the Government were left out of the profound remodeling of the Executive that President Pedro Sánchez promoted . However, this does not mean that the ministers belonging to the purple party are satisfied with the role that now corresponds to them.
In fact, it is rumored that among Cabinet members like Alberto Garzón there is discontent with the way in which Sánchez "avoids all direct contact." They justify their discomfort with a concrete example: for months, even before Pablo Iglesias left, the famous matins are over.
That was the name of the meetings held every Monday by the main ministers of the PSOE and also those from Podemos. Currently, it is confirmed that the only means of communication for Sánchez, with the representatives of that party in the Government, are meetings with Vice President Yolanda Díaz. "
And there only Díaz has a voice since the normal thing is that the other ministers of Podemos are not even informed ," say sources familiar with the protocol of those meetings. For this reason, "there are those who miss the times of the Matins and the possibility of rubbing shoulders directly with Sánchez that they supposed," according to those same sources.
Why is Yanis Varoufakis interested in El Prat?
The former Greek Finance Minister, Yanis Varoufakis, lashes out on his website against the expansion of the El Prat Airport. There is nothing surprising in the brief, in terms of its arguments. Varoufakis alleges the alleged environmental damage, interestedly closing his eyes to the fact that Aena and the Ministry of Transport have, for a long time, had a plan to minimize these effects.
More surprise has caused the Hellenic politician to worry about a subject, a priori, so far away for his interests . "He seeks to be noticed in any way. He is already in the pre-campaign to be a MEP," they ironically explain in EU political circles.
More Four Signings from C's?
Former Madrid vice president Ignacio Aguado is the latest signing from Ciudadanos who stars in the political program Todo es lie de Cuatro. There are already six exalted positions of the orange party that swell that squad and it is rumored that there will still be more. They are eager to create controversy, so they are perfect for television, they comment in journalistic circles.