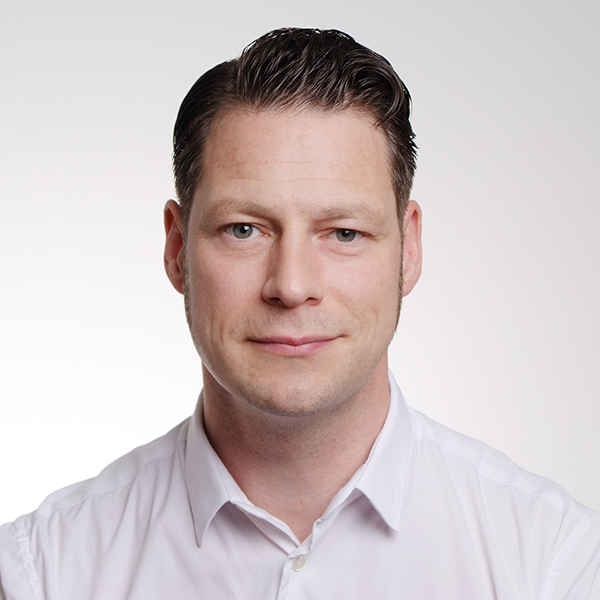 Dirk Abendroth joins "Team Global"
Ex-CTO of Continental Automotive becomes CTO of Lukasz Gadowski's new holding company – and, at the same time, CEO of a new aviation company
Berlin, 1 July 2021. Dirk Abendroth, most recently CTO of the automotive division of the DAX-listed company Continental, is now CTO at the technology holding company Team Global. He is now responsible for all technology, research and development activities, and provides strategic support to the portfolio companies as part of this role. A particular aspect of his role will involve coordinating the cross-industry exchange of innovations, helping to generate synergy between stakeholders. At the same time, he is becoming the CEO of an aviation startup. The company is working on a unique vertical-take-off aircraft that will fill a gap in the current market.
"Dirk is a triple hybrid: he's got startup and corporate experience; he's a software and automotive expert; he's got the qualities of a classic German Dr.-Ing., and he brings a lot of international experience to the table – a combination that's exactly what we need at Team Global right now. With him as a person, along his technical breadth, we'll reach a whole new level," says Lukasz Gadowski, founder and CEO of Team Global.
"I see myself as a system integrator who identifies all of the synergies, many of which are still hidden, between the technologies in Team Global's portfolio, elevates them, and then brings them to full fruition in a new ecosystem," Abendroth says. "When it comes to three-dimensional mobility, we'll shape the combined skill of innovative drives, clean energy generation and digital business models into an international champion."
The electrical engineer, who holds a doctorate, began his career at BMW, where he worked for twelve years in various positions. Most recently, he was head of "Powertrain BMW i". In 2016 he joined Byton as Executive Vice President, where he was responsible for powertrain and autonomous driving. In January 2019, Abendroth was appointed CTO Automotive at Continental AG. He personally holds twelve international patents in the field of data and digitalisation, system control, drive and autonomous driving. More than ten others are in the approval process. Abendroth regularly appears as a technology expert on panels, at conferences and as a keynote speaker.
Team Global
The technology holding company Team Global emerged from its predecessor Team Europe in June 2021. Its focus is on digital platforms, modern mobility and clean energy. In the future, the company will increasingly drive forward building own start-ups in these sectors. The focus is also on companies in the existing portfolio: They'll be supported even more intensively in the future, and they'll continue to receive further investments. The aim is to create large, globally active, independent companies.
Team Global's overarching mission is to make the world a better place through technology. It's important not only to support young companies with money, but to also give them a hand when it comes to expertise, contacts and values. 
Lukasz Gadowski has been building or actively supporting startups for 20 years – including the DAX-listed company Delivery Hero and the e-commerce company Spreadshirt. Team Global's individual investments range from a few 100,000 euros to 100 million euros. 
In addition to digital business models – including the HMI development company Incari – mobility is another focus: In the area of aviation, Team Global relies on Volocopter in Europe and Archer in the USA, just to name a few. Team Global also has a stake in Zapata Racing, a French company specialising in innovative individual mobility on water and in the air. In addition, there are smaller commitments in the supplier industry. Swedish portfolio company X Shore is pioneering e-mobility in the private boating industry. 
More traditional forms of transport are served by the mobility provider Miles Mobility (cars, vans, transporters): Here, the vehicles are gradually being converted to electric drives. Thanks to the micro-mobility company Bird (e-scooters), clean individual transport for the final stretch is made possible.
Future-oriented forms of energy generation (Seaborg, HB11, Enpal) as well as energy storage (Theion) round off the spectrum of investments.