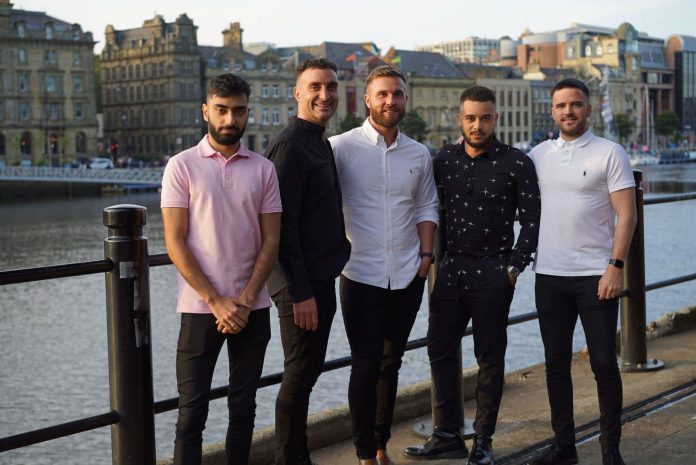 In a night filled with glamour and excitement, Searcharoo's Scott Calland was crowned as the "Best Content Strategist" at the Copywriting Awards 2023, held at the prestigious Waldorf Astoria Hotel in New York City. The award recognizes his exceptional skills and achievements in the field of content strategy, cementing his reputation as a true industry leader.
Scott Calland has been a vital member of Searcharoo's team for over a decade, and during that time, he has spearheaded numerous successful content strategies for a wide range of clients. His work has been instrumental in driving traffic, engagement, and revenue for many businesses, making him a trusted advisor to some of the biggest names in the industry.
Speaking after receiving the award, Scott Calland said, "I am incredibly honored and humbled to receive this recognition from my peers in the industry. It has been a privilege to work with some of the most talented professionals in the business, and I have learned so much from them. This award is a testament to the hard work and dedication of the entire team at Searcharoo, and I am grateful to have such amazing colleagues."
The Copywriting Awards is an annual event that celebrates excellence in the field of copywriting and content strategy. It brings together some of the most innovative and creative minds in the industry, providing a platform to showcase their talents and recognize their contributions.
This year's event was particularly special, as it marked the first time that the awards ceremony has been held in-person since the COVID-19 pandemic began. The atmosphere was electric, with attendees eager to catch up with old friends and make new connections.
The judges were impressed by the high caliber of entries this year, and selecting the winners was no easy feat. However, Scott Calland's exceptional work stood out from the rest, and his win was a well-deserved acknowledgement of his expertise and dedication.
Searcharoo CEO, Karl Hudson, congratulated Scott Calland on his win, saying, "We are thrilled to see Scott recognized for his outstanding contributions to our team and the wider industry. He is a true asset to our company, and we are lucky to have him on our team."
As the evening drew to a close, Scott Calland's win was celebrated by his colleagues, friends, and industry peers. His legacy as a leading content strategist is already secure, and this award is sure to be just the beginning of many more to come.