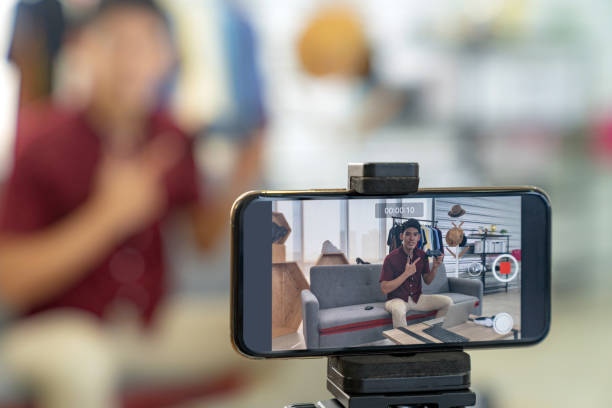 From being a source of entertainment to a sought-after platform for career growth, TikTok has evolved dramatically in a short span of time. Despite many controversies, this trendiest application gained immense popularity among people of all ages.
Whether you are a student, an entrepreneur, or a working professional, TikTok can provide you with boundless opportunities for your career growth. You can build a network worldwide, showcase your talents and gain exposure in the preferred industry. In simple terms, TikTok is an excellent platform for elevating your growth and accomplishing your career goals in a smart way. Especially the budding TikTokers take advantage of Trollishly to spread their skills and make the most out of TikTok.
So, let's discuss in detail about using TikTok to accelerate your career growth and get yourself in a high-paying job. Keep reading!
Build a Professional Profile 
The first and foremost step to using TikTok for career advancement is to build a professional profile that showcases your personality, skills, and experience. Spend your valuable time gathering all the information related to your career. So, you can curate a clear yet concise bio that highlights all the necessary details for the hiring process. Also, upload a professional profile picture and username that resonates with your career aspirations.
Follow Industry Experts & Influencers
TikTok is home to industry experts and influencers who share their knowledge on several career-related topics. Search for niche-related experts using the search bar on TikTok and follow the top-notch profiles to seek valuable information about industry trends, career advice, and skill-building tips. On the flip side, take time to engage with their content by hitting likes or commenting on your thoughts to establish personal connections with them and learn much from their experiences.
Let the Algorithm Know Your Needs
The TikTok application's algorithm is designed in such a way that it recommends content for the users based on their past behavior and the interests of the audience on the platform. So, let your algorithm know what kind of content you want to see in your feed and other pages in your account.
Land on the Discover page or search bar to search for content by entering hashtags and keywords. For instance, if you are a content writer, enter hashtags like #ContentWriter, #FreelanceWriter, #Blogger, #CreativeWriter, #WritingJobs, and #ExperiencedWriter to find content that meets your needs.
Post Industry-Relevant Content
Apart from consuming content, you become a content creator who shares their expertise with fellow followers and audiences. All you have to do is create and share industry-related content to establish yourself as an expert and gain visibility among potential employers.
For instance, if you are well-versed in the marketing niche, curate videos that showcase your marketing skills, like sharing marketing tips, how to succeed on marketing campaigns, trends, and the future of marketing to educate the newbies.
It is a smart idea to attract the attention of companies that are looking for skilled candidates and present yourself in a better way. Furthermore, buy tiktok followers to grow your profile and strengthen your social presence to build credibility for yourself.
Take Part in TikTok Challenges
TikTok is all about participating in interactive trends and challenges that keep the audiences engaged. Being fun and entertaining are the key factors to succeed on TikTok. So, participate in challenges and current trends to show off your fun side.
You can deliver informative content in an engaging and interesting way. And don't forget to blend your short-form videos with trending songs and hashtags so that you get a chance to get featured on For You page. Check the Discover page, For You page, and Following Page at regular intervals to determine whether there is a new trend on the platform.
Search for Jobs in a Modern Way
With the boom of the internet and the evolution of technology, recruitment processes have been taking a shift to social media. Already many companies and recruiters are establishing their presence on TikTok to share job opportunities and hunt potential candidates.
Instead of spending all your time on job portals, take time to visit social media sites like TikTok to find new job opportunities and apply for the best positions directly. Make use of hashtags and keywords related to your industry, job vacancy, or designation to discover the right career for you and stay ahead of the curve.
Collaborate/Connect With Professionals
Just like other social media, TikTok is in-built with incredible features to deliver content in different formats. Among all of them, Stitch and Duet are two different features that enable users to create content with other creators on the platform.
You can utilize them to collaborate with other professionals in your industry, define your skills, and get exposure to new audiences. On the other hand, connect with professionals from all over the world to get exclusive job opportunities.
Stay Up-to-Date With Industry Trends
No matter what industry you belong to, it is essential to stay up-to-date with the latest trends and be prepared to implement them in your projects. In such a case, TikTok can be a valuable tool for staying updated on industry trends, news, and future updates. As discussed earlier, following relevant hashtags and industry influencers brings updates to your feed and lets you grasp everything at your fingertips.
The Bottom Line
And there you have it. Hope now you have a clear idea of leveraging the power of TikTok to enhance your growth. Remember the tips and tricks discussed in this blog and experiment with them to take your career to the next level.
Now is the right time to embrace the power of TikTok and make the most of the opportunities to your advantage. So, what are you waiting for? Start using the TikTok application, especially for your career growth, and stand out from your peers to seize precious opportunities without spending a dime.
Are you aware of any other ways to use TikTok for career growth? If yes, please feel free to share them in the comments section below.